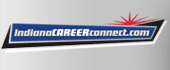 Job Information
YMCA of Greater Fort Wayne

Summer Resident Camp Counselor - YMCA Camp Potawotami

in

Wolcottville

,

Indiana
YMCA Camp Potawotami Overview
YMCA Camp Potawotami has provided friendship, fun, and a character-building camping experience in a beautiful, safe environment for over 100 years. Located about 40 miles north of Fort Wayne on the shores of Blackman Lake, Camp Potawotami has over 210 acres of woodlands, meadows, wetlands and hiking trails.
Job Summary:
YMCA Camp Potawotami is looking for mature, fun and creative Summer Resident Camp Counselors for the 2021 Summer Season. Camp Counselors work with campers to increase their sense of accomplishment and belonging, while they learn about positive character traits and values.
Counselors live with fellow staff members and 10-12 campers of a similar program age, for a week-long overnight experience for campers ages 6-16.
An important part for their role is to make a positive impact on campers by leading them in a fun interactive camping experience as they participate in skill classes and cabin activities. They serve as role models, teachers, parents, nature guides, entertainers, and inspirations at camp that fosters a fun, safe and memorable experience of camp.
Pay:
$270 per week plus room and board.
Dates:
May 30th - July 23rd, 2021
Location:
YMCA Camp Potawotami - 7255 East 700 South, Wolcottville, IN 46795

Mailing address - PO BOX 38 South Milford, IN 46786
Personal Requirements:
Must be at least 19 years of age with one year of college strongly preferred.

At least one year of working with children and/or youth is preferred.

Knowledge about outdoor environment with ability to plan and organize activities that shows spontaneity, creativity, and flexibility.

Promote and incorporate the YMCA core values and mission into all aspects of the job and in the community.

Willing and able to receive training in order to provide a safe and fulfilling summer camp experience

Team player who is able to fulfill all demands in spirit, mind, and body as a summer resident camp counselor

Positive, service-oriented attitude serving diverse groups of campers in regard to age, ethnicity, gender, race, economic status, religion, etc.
Employee Benefits:
Voluntary 403b Retirement Savings Account