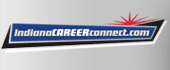 Job Information
Community Mental Health Center, Inc.

Family Preservation Facilitator I or II

in

Vevay

,

Indiana
Family Preservation Facilitator I or II
Community Mental Health Center, Inc. (CMHC) "Your Partner for Behavioral Health"
Community Mental Health Center, Inc. is a provider of comprehensive mental health services, offering inpatient, outpatient, home-based, school, and community-based programs to individuals and families in Dearborn, Franklin, Ohio, Ripley and Switzerland counties in Southeastern Indiana. CMHC offers a full continuum of care to individuals and families of all ages. CMHC follows the recovery model which emphasizes and supports each individual's potential for recovery. Recovery is seen as a personal journey that utilizes supportive relationships, empowerment, social inclusion, and coping skills.
Position Responsibilities: The Family Preservation Facilitator I is responsible for assessing the appropriateness of the referral to the program. They will be engaging a youth and family in the family preservation services as outlined in the DCS Service Standard. They will be developing a crisis plan, providing weekly safety checks, and stabilizing crises. They will do this by exploring strengths, needs, culture, and vision with the family. Through collaboration with the family and DCS they will establish Specific Plans of Action including Family Level Objectives and Individual Level Objectives. They will be responsible for monitoring progress toward those goals and objectives established, and ensuring the team effectiveness by collaborating with team members to stay on track with the assigned action steps and by inspiring them to work as a cohesive group toward the family vision. In addition, they will create a transition plan including post-transition crisis management. They will be responsible for ensuring the team has an opportunity to celebrate successes.
Qualifications: Qualifications include having a Bachelor Degree in social work, counseling or related field or in lieu of degree at least 2 years? experience working with youth and their families in a behavioral health capacity; excellent organizational and communication skills; and a willingness to be trained in and committed to Solution Based Casework principles.
Administrative Supervisor: The administrative supervisor is the Program Manager within the Intensive Family Services Department.
Benefits Offered: CMHC offers a comprehensive benefits package. Depending on the number of hours worked, employees can receive the following benefits:
Health and Dental Insurance, including Rx (must work at least 30 hours per week)Flexible Spending Account (FSA) (must work at least 30 hours per week)Life and Accidental Death Insurance (must work at least 20 hours per week)Long-term Disability Insurance (must work at least 20 hours per week)Profit Sharing Plan (401k) Tuition ReimbursementWorker's CompensationGenerous Paid Time Off Benefit PlanPaid Holidays (8 days)Flexible Scheduling