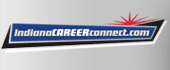 Job Information
Evangelical Lutheran Church in America

LGHV - Physician (Various Specialties) - India and Tanzania

in

Various

,

Indiana
Job Descriptions:
Lutheran Global Health Volunteers
Specialties:
Internal

Anesthesiology

Critical/Emergency Care

ENT

Surgery

OB/GYN

Pediatrics

Radiology
Assignment Includes:
Work alongside local counterparts in providing medical and surgical care to patients.

Assist medical staff as necessary to improve skills and enhance the care of patients being treated

Serve as teacher, mentor, coworker and student of local culture and practice

Take frequent teaching session with the indigenous hospital staff. As the volunteer leaves, the various tasks and activities can be continued with local hospital staff.
Site Information:
Iambi Lutheran Hospital is an 88-bed hospital located in a rural area in the Mkalama District, Singida Region of Tanzania - about 70 km (45 miles) from Singida and 400 km (250 miles) from Arusha. The most common activity is farming and livestock herding. The nearest government District hospital is 75 km away and Haydom Lutheran Hospital is about 40 km away (on a rough, dirt road). Iambi recently opened a school of nursing.

Ndolage Hospital is a 180 bed hospital located in Western Tanzania close to Lake Victoria on a beautiful highland area - about 50 km from Bukoba. The hospital serves about 60,000 people of Muleba District and most of them small scale farmers.

Bunda Designated District Hospital (BDDH) is situated in Bunda Town on the Musoma - Mwanza highway. The ELCT Diocese in Mara region is the owner of the Hospital and runs it as a Designated District Hospital for Bunda District. The catchment population for the hospital is more than 371,000. The people inhabit the plains just beyond the Serengeti and reaching the Eastern shores of Lake Victoria. The main health problems in the area are malaria, pneumonias, diarrheal and other communicable diseases. The weather is warm with two rainy seasons and a hot dry dusty season.

Bumbuli Hospital is 120-bed Council Designated Hospital situated on the Usambara Hills at an elevation of 4,200 ft. The hospital is a large, well maintained facility. The area served has a population of 170,000 - Bumbuli District. Most people are engaged in small scale farming for cash crops - also keeping small herds of animals. Others are employed in various institutions within Bumbuli District Council.

Karatu Hospital is a 100 bed hospital located south-west of Arusha near Karatu town. It has a busy outpatient department, as well as medical, surgical, OB/GYN, pediatric, and administration departments. The hospital serves a population of 240,000 people who are mostly peasant farmers and herdmen. The hospital provides free medical treatments to those who cannot afford care.

Marangu Hospital is an 80 bed facility located in a rural setting at the base of Kilimanjaro National Park (entrance - one of three entrances) at an elevation of 5,000 ft. The local area has about 300,000 people who are mostly peasant farmers (coffee and bananas) and small businesses.

Padhar Hospital was established in 1956. It runs a multispecialty hospital with various departments; Surgery (including plastic and reconstructive surgery), Urology, General Medicine, OB/GYN, Pediatrics, Eye, ENT, Dental, Max Facial Surgery and Radiation therapy. It also runs an English medium school catering to almost 30 villages. Plans for the future include upgrading the Nursing School to a collegiate program, community health and other projects, CBR and a de-addiction center. Padhar is located in the center of the country and in rural southern MP, not far from the border of Maharashtra. IT is about midway between the large cities of Bhopal and Nagpur - both airports about 200 kms away. The railroad is in Betul, only 18 kms away. The local community consists of mainly Gond tribes, Gawalis and Kokus. The main source of income in the area is subsistence farming. Socioeconomic development indices are generally poor.

Parkijuli Christian Hospital is a 50 bed hospital located in the state of Assam. It is located in a rural area along the border with Bhutan, about 65 miles from Guwahati, the capital city of Assam State. Parkijuli is the only hospital in this part of Assam. Many patients also come from nearby Bhutan. In 2012, a total of 2,600 patients were treated in the out-patient department, and a total of 5,200 patients admitted. There are 40 staff, 26 of whom are permanent.

Mohulpahari Christian Hospital (MCH) is located about 155 miles from Kolkata, West Bengal State. It is in the state of Jharkhand in a rural area on the highway between Rampurhat and Dumka. MCH is operated by the Northern Evangelical Lutheran Church in India
Required Experience:
Board Certified

Previous experience in a developing country's healthcare helpful

Some basic knowledge of tropical disease is helpful

Flexibility and adaptability is essential
Terms and Conditions
This is a self-funded volunteer position connected with Lutheran Global Health Volunteers. Volunteers receive basic overseas medical coverage (if requested), and reimbursement for costs associated with visa and work permits required for their period of service. The period of service is flexible with length of service generally between 1-3 months.
General Qualifications for ELCA Global Personnel
Christian faith and a commitment to the mission of the church

Openness to various expressions of Christian faith and respect for people of other faiths

Respect for beliefs, values and customs of church and culture where assigned

Well-developed inter-personal skills demonstrating understanding and compassion

Demonstrated ability to carry out the responsibilities and the ability to adapt to different standards and practices

Ability to work within the framework of a local administration

Adaptable and flexible - sense of humor - good physical and emotional health

Live and serve in a way which reflects the vision and expectations of the ELCA
Keyword: doctor, medical, ELCA, Tanzania, India, volunteer, LGHV, Lutheran
From: Evangelical Lutheran Church in America