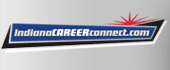 Job Information
HCA, Hospital Corporation of America

Grad RN Nurse Residency Emergency Department

in

Terre Haute

,

Indiana
Do you have a passion for patient care? Do you want to work for a leading healthcare organization? Come and join HCA's StaRN Nurse Residency Program!
Terre Haute Regional Hospitalis a 278-bed, Level III Trauma Center offering comprehensive medical and surgical programs. Weare a Hospital Corporation of America (HCA) facility, one of the nation's largest and leading healthcare systems. Accredited by The Joint Commission, we have provided quality care to the Wabash Valley community for 135 years.We were first in the region to become an Accredited Chest Pain Center and to become certified in hip and knee replacement. We are committed to providing quality, individualized patient care to the communities we serve.
_HCA StaRN Nurse Residency Program_ StaRN stands for Specialty Training Apprenticeship for Registered Nurses. Our one year long program is specific to the unit you are hired into. This is a full-time, paid and benefited career choice that is designed to enhance your nursing skillsets and knowledge while simultaneously promoting your professional growth and development.
14Week Orientation: * 5 weeks in classroom setting to include a combination of self-study, hands-on skills/simulations, and TeamSTEPPS, EKG (Electrocardiogram), BLS/ACLS, and CPI (Crisis Prevention) certifications * 9 weeks of preceptorship with a designated and trained preceptor After orientation, throughout the remainder of your first year, you will participate in our Professional Development Residency for your ongoing support: * We pair you with a designated mentor for extra support * You will collaborate with your mentor to complete an evidence based Capstone Project (opportunity to gain recognition by facility and/or corporate level) * Monthly resident seminars provide ongoing education to include Intro to Charge Nurse Education * Monthly meetings with your nursing director to track your progress, successes, challenges, future goals, etc. **Two year commitment required to unit and facility
Information about ourEmergency Department:
17-Bed Emergency Department
Includes a Psych Safe Room and two Trauma bays
On average see between 65-70 patients per day, with 15-20% being Trauma patients
Chest Pain Accredited
Great team work and collaboration with physicians, other units and management
You will have passionate managers who will motivate you and champion staff to reach their professional goals
We believe in our team and your ability to do excellent work with us. We offer you an extensive total compensation and benefits package. In addition to job security and the reputability that comes with HCA, your benefits will include a competitive salary, 401k with 3-9% matching, paid time off,extended FMLA, four medical plan options, dental, flex spending, life, disability, employee discount programs, employee stock purchase program, tuition reimbursement, student loan assistanceand more.
*Intrigued? Don't wait, apply today. *We are actively reviewing applications for motivated new grads who will help us raise the bar in patient care. Be a part of an organization that invests in you. HCA is dedicated to the growth and development of our colleagues and we are committed to providing you with the tools and resources you need to succeed in our organization. We would love to speak with you about this fantastic opportunity.
// /QUALIFICATIONS/ / * Graduate of an accredited nursing school within the past 6 months * Applicants may apply and be offered position prior to passing NCLEX exam * Previous nursing support or service industry experience preferred * Self-motivated and strong communication skills required / / /We are an equal opportunity employer and we value diversity at our company. We do not discriminate on the basis of race, religion, color, national origin, gender, sexual orientation, age, marital status, veteran status, or disability status.//
Job: *Nursing - Professional
Title: Grad RN Nurse Residency Emergency Department
Location: Indiana-Terre Haute-Terre Haute Regional Hospital
Requisition ID: 00097-NGTHRHed3