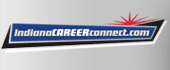 Job Information
CEO Warrior

Apprentice Plumber

in

Springfield

,

Indiana
Attention: Apprentice Plumbers
Come Work With Us, Not For Us
We're looking for team members who are starving to push themselves beyond their personal limits, to earn money and recognition they deserve, and to have an amazing life-long career in an environment where you work with friends every day.
Do you want any of these?
Make more money: we pay more than most
Paid training
Paid holidays, wellness days, and even your birthday is a paid day off
Incentive programs (including vacation cruises!)
Amazing 401(k)
Profit-Sharing Program
Benefits, including Medical/Dental/Vision and Life insurance
Quarterly all-company breakfast
Paid uniform and uniform maintenance
A clearly laid out path to build the life-long career you want to build (including paid education and tons of opportunities to advance)
… and all the popcorn you can eat!  
We have built the strongest team and culture you've ever seen, where team members are deeply motivated; we care about you and your hobbies and your family and your free time and make sure that can have that balance in your life to enjoy it all; we're constantly expanding so we've created some amazing opportunities for you.
Who Are We? We're Sample Service Company. We started nearly 22 years ago – just two guys and a couple of vans doing electrical work. Over the years we built, expanded, and grew. Today we are market leaders who are DOMINATING the Indiana market. You should see the plan we have for growth. (There's a reason we've never had a down year, never laid anyone off, and never had to tighten our belt).
Are You A Fit?
Here are the qualities we're looking for in our perfect candidate:
You work hard
You love working with a team
You're tech savvy – you can diagnose a problem and make recommendations to fix it
You love to serve others
You love to challenge yourself and you want to learn, and even be cross-trained
You understand the importance of serving others (your team members and our customers)
You understand and are willing to follow our core values: * Safety First For Our Family and Theirs – Think Twice, Act Once
Delivering WOW Through Service – Exceeding Every Customer's Expectations
Demonstrate Highest Level of Integrity – Doing the Right Thing Even When No One is Watching
Great Pl            ace to Work – All for One and One for All
As an equal opportunity employer, candidates will receive consideration without discrimination against race, creed, color, sex, national origin, handicap status or veteran status.
* We hire veterans!
JOB DESCRIPTION
Apprentice Plumber
Job Duties:
Work with the team: You stay in contact with your supervisor and your team to make sure the work orders are completed efficiently – everyone pitches in because it's ultimately about serving the customer.
Develop your expertise: You install and repair plumbing systems, knowing that you're ultimately helping people live comfortable and safer lives. Over time, you gain a growing expertise at diagnosing problems and understanding how to repair or replace them. You respond to emergencies with safety as your top priority.
Become a trusted professional: You keep your tools neat, clean, and well-maintained so they're handy and ready for use and safe. You'll learn to prepare written materials (e.g. scope of work, work orders, bids, equipment inventory, etc.) because you know that this keeps everyone informed – from the customer to the journeyman to the team back at the office. You look forward to the day when you're a trusted industry expert with your own apprentices to train.
Job Requirements:
You love to learn: You have a high school diploma or equivalent. You don't need experience to apply here but experience is preferred. Most importantly, you have a drive to learn more because you know that it serves everyone – from the customer to the team to yourself. You eagerly complete your apprenticeship requirements and ask, "What's next?" You're even willing to be cross-trained in other trades.
You're a tech-savvy people-person: You love the puzzle and adventure of understanding and completing the technical challenges you're posed with every day. At the same time, you're comfortable talking to a homeowner and professionally educating them on what their options are. Equipment handling, technical information, algebra and geometry? No problem.
You're ready to work: You have a driver's license, a ready-to-work attitude, and no problem handling the physical demands of the job – such as lifting heavy equipment or balancing on a ladder. You're capable of working in enclosed spaces or doing a significant amount of crawling and standing. (Hey, if this is a surprise to you then you probably shouldn't be an apprentice plumber).
You're a professional: You are clean, neat, and well-groomed in appearance and you understand that safety is paramount. You won't work anywhere that is unsafe but you know safety is a two-way street, so you won't do anything unsafe either.
Now Is Your Time
To get started, click the "Apply" button now and send us your resume.