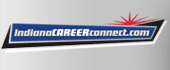 Job Information
Goodwill Industries of Michiana, Inc.

WIOA ISY Case Manager St Joseph County (Full Time)

in

South Bend

,

Indiana
WIOA ISY Case Manager St Joseph County (Full Time) - South Bend, IN
WIOA ISY Case Manager St Joseph County (Full Time)
15-Sep-2020 to 13-Nov-2020 (EST)

South Bend, IN, USA

16.35

Hourly

Full Time
Vacation, Holiday, Store Discount, Tuition Reimbursement, Insurance & Retirement Savings Options
Job Objective:
The WIOA ISY Case Manager will provide high school students instructions and tools in effort to achieve graduation and making a successful transition from school to a career. The WIOA ISY Case Manager is responsible for utilizing project-based learning techniques and/or other techniques to achieve process standards and performance goals. This position requires working with other Managers, School Administrators and Case Managers from various departments within Goodwill, the high schools and WorkOne to ensure the needs of the departments and clients/students are being met.
The ability to motivate and understand the needs of individuals with barriers to employment is a must to ensure the training of good work habits to clients/students. Ability to physically perform job duties at each workstation and train others to do likewise is required. This position reports to the Director of Youth Services who reviews performance annually.
Essential Job Functions:
Knows and understands the Goodwill Mission: "Strengthen communities by empowering individuals and families through education, training and job placement."

Establish a positive rapport and working relationship with the school district and building administration, faculty and staff, establishing a positive rapport with community partners and employers.

Determine WIOA eligibility using local federal regulations.

Provide guidance, support, referral, and tutorial services to ensure students stay in high school and complete graduation requirements as well as assisting students for employment, post-secondary and/or military placement after graduation.

Conduct WIOA follow-up once youth have been closed out of the WIOA application to ensure continued 12-month support.

Complies with WIOA documentation requirements in a timely fashion including contacts and activities involving students, employers, and other groups; develops and maintains a well-organized filing system.

Records information and data in Indiana Career Connect (ICC).

Manage time effectively and prioritize work to meet required timelines.

Participate in professional development training provided by WorkOne and Goodwill, of each year.

Involve parents in the program whenever possible.
Required Skills/Abilities:
Bachelor's degree in social service, counseling, business, education, or a related discipline is preferred.

Ability to establish the appropriate boundaries while developing and nurturing supportive relationships with students.

Must demonstrate a high functioning knowledge and skill of basic computer applications.

Must be willing to work in a highly accountable and performance-based program.

Ability to handle competing demands and effectively prioritize responsibilities.

Must have excellent written and verbal communication skills.

Must be able to work with individuals at all levels of the organization and negotiate win-win solutions to conflicts.

Ability to work with minimal supervision.

Ability to relate to individuals coming from a variety of economic and ethnic backgrounds, as well as cultural differences.

Must be able to pass a drug screen.

Must be able to pass a criminal background check.
Equipment Used:
Computer

Typical office equipment

Smart phone/mobile phone
Physical Requirements:
Must have good eyesight, speech, and hearing.

Ability to work in an office/school environment.
Goodwill Industries of Michiana, Inc https://MichianaGoodwill.applicantpro.com