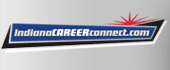 Job Information
Rite of Passage

REGISTERED NURSE

in

South Bend

,

Indiana
Description
POSITION SUMMARY:
The Nurse works as a staff member of the Student Services Team. Primarily responsible for the health care of the students, maintains all student medical files and educates staff and students on health issues, first aid, infectious controls and emergency procedures. Depending on site, the Nurse administratively reports to the Clinical Director or Program Director. The Nurse clinically reports to the site or contracted Physician/Medical Authority. Supervises designated staff if applicable. Specific to Hillcrest, this position supervises and directs the duties of the Licensed Practical Nurse(s).
ESSENTIAL FUNCTIONS:
Works as a member of the site medical team. Provides for the general health care of students and staff, within the scope of the license. Administers immunizations and assists with all health maintenance activities including but not limited to TB screens, Hepatitis Band flu vaccines.

Educates students, staff and the community regarding relevant health care topics such as: prevention of sports injuries, blood borne pathogens, CPR, First Aid, and behavioral disorders. Assists with other applicable training duties of site employees.

Works with providers and community agencies to plan programs to meet the students' health care needs.

Orders or directs the ordering of supplies, pharmaceuticals and other equipment.

Monitors monthly expenditure statements.

Supervised Staff if applicable: Conducts hiring, evaluations, commendations, reprimands and dismissals, reviews and approves time and attendance, conducts training sessions and action plans to assist with staff development.

Ensures the safety, health and welfare of staff and students at all times.

Provides encouragement, guidance and resources to staff and students when needed.

Models and ensures all program norms are upheld without compromise.

Acts as a positive role model and mentor for both staff and students.

Treats others with respect, confronts negative behavior and supports confrontations.

Completes required reports and documentation in a timely manner, provides management with required reports and advises of any problematic situations.

Complies with and implements the Rite of Passage Policies and Procedures as detailed in the appropriate manuals/handbooks. Assists with establishing departmental policies and procedures.

Ensures the highest standards are maintained to prevent illegal, unethical, or improper conduct and to ensure the program remains in compliance with agency licensing and Rite of Passage policies and procedures.

Assists with the correction of deficiencies and quality improvement efforts.

Attends and participates in all required meetings. Must attend all Multi-Disciplinary Team Meetings. (MDT)

Commits to attending and tracking all training and staff development classes in order to ensure sufficient hours of training for this position and all supervised staff are completed on an annual basis. Notifies supervisor if annual training hours are deficient.
Other duties as assigned, verbally or in written form to meet the needs of the program.
MINIMUM QUALIFICATIONS:
Bachelor's degree in related health care field. Must possess a current Registered Nursing license from the state in which employed.

Minimum of two years of previous medical services administration, including demonstrated experience in operating and securing comprehensive health services programs.

Good interpersonal skills including the ability to interview potential employees.

If required to operate a company vehicle during the course of employment, must meet the requirements to be an eligible ROP driver. Must possess a current State Driver's License and have an acceptable driving record for the past three (3) years.

Ability to pass a criminal background clearance check, drug screen, physical and TB test.

Ability to utilize resources available to complete assigned projects.

Ability to prepare written reports and correspondence.

Ability to understand and follow verbal and written instructions.

Ability to effectively communicate, verbally and in writing.

Able to work an excess of 40 hours per week with the possibility of a varied schedule.

Must be able to maintain a high level of confidentiality.

Must have excellent organization and time management skills.

Ability to build and maintain positive internal and external relationships.

Ability to provide exemplary customer service to all employees and outside constituents.

Ability to function independently and as a member of a team in a multi-task environment.

Must be flexible and able to handle multiple priorities, with the ability to adjust to high pressure and rapidly changing business conditions.

Proficient in the use of computers and associated software.
Rite of Passage is a leading national provider of programs and opportunities for troubled and at-risk youth from social services, welfare agencies and juvenile courts. For 35 years, we have developed and operated a continuum of programs based on the needs of youth and our placing agencies. With an emphasis on evidence-based practices and positive skill development, combined with our supportive and therapeutic approach, our organization is respected by industry experts as a highly effective solution for our youth. Since 1984, over 25,000 youths have entered and completed our programs. Rite of Passage has built its reputation on running life-changing educational treatment programs that positively contribute to the community.
Our employees are dedicated, passionate individuals that are committed to inspiring positive change in the lives of youth. Becoming a member of the Rite of Passage team is more than just a job, it's an opportunity to create a meaningful career with a company driven by its powerful mission to make a difference.
Qualifications
Education
Required
Bachelors or better in Nursing
Experience
Required
2 years: Previous medical services administration
Equal Opportunity Employer/Protected Veterans/Individuals with Disabilities
The contractor will not discharge or in any other manner discriminate against employees or applicants because they have inquired about, discussed, or disclosed their own pay or the pay of another employee or applicant. However, employees who have access to the compensation information of other employees or applicants as a part of their essential job functions cannot disclose the pay of other employees or applicants to individuals who do not otherwise have access to compensation information, unless the disclosure is (a) in response to a formal complaint or charge, (b) in furtherance of an investigation, proceeding, hearing, or action, including an investigation conducted by the employer, or (c) consistent with the contractor's legal duty to furnish information. 41 CFR 60-1.35(c)