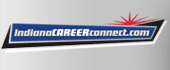 Job Information
Staff Management | SMX

Now Hiring High School Grads - Summer Jobs - Starting @ $19 Order Selectors

in

Shelbyville

,

Indiana
With Staff Management | SMX, you'll get a weekly paycheck, learn new skills, meet new people, and work with a great management team in a clean and safe environment.
Looking for a New Career with Advancement Opportunities SMX Has a GREAT Position - We have partnered with the largest distribution center in Shelbyville, IN. JOIN OUR TEAM TODAY!! This is a great opportunity for individuals who are safety conscious and have a great attitude & want to excel in a warehouse environment. Our 2nd and 3rd Shift Warehouse Workers receive a competitive hourly rate of pay $$ $19.00 per hour! $$ -->MUST Work Weekends<-- APPLY TODAY!!.
Duties: Major Responsibilities: Read work orders or receive oral instructions to determine work assignments and material and equipment needs. Electronically scan products using a warehouse management system and voice-activated computers. Repetitively stack cardboard boxes and pallets. Repetitively pick perishable goods in refrigerated and/or frozen rooms. Move materials within the warehouse. Accurately assemble customer orders from stock and place orders on pallets or shelves, or convey orders to packing station or shipping department. Accurately stage and sort products for loading. Forklifts, pallet jacks and a variety of warehouse mechanical equipment may be used to transport product within the warehouse. Recent heavy lifting.
Employment Types: Full Time.
Recruiting Center: SMX at Penske, 1526 N State St, Greenfield, IN 46140.
Work Location: SMX at Penske, 4301 County Rd 125W, Shelbyville, IN 46176.
Job Types: General Warehouse.
Shifts: 2nd Shift, 3rd Shift.
Attributes: Background Check, Drug Test, Stand for Shift Duration, Must be at least 18 years old.
Benefits: Paid Training, Weekly paychecks, Direct Deposit or Cash Card pay options.
Lifting Requirements: Able to Lift 40 pounds.
Education Required: HS Diploma or GED.
Starting Wage: $19.00.
Pay Rate: Starting at $19 per hour.
Bonus: Performance Bonus $3.00 to $11.00/hr. after conversion.
Required Skills:
Warehouse Worker - Order Selector Will assemble and select cases from pick slots for store orders in an accurate, efficient, productive manner and assemble orders onto pallets using voice activated computers and pallet jacks.
Please be aware that this warehouse work is conducted in a cold storage facility, and requires leather shoes or boots to be worn.
We are currently hiring for: 2nd Shift (1:00p - 9:30p), with weekends required and
3rd Shift (11:55p - 8:25a), with weekends required
Click here to view more details (https://video.digi-me.com/out_track/flv2/job/XZ0007?w=100&p=1)
SM | SMX is an equal opportunity employer and all qualified applicants will receive consideration for employment without regard to race, color, religion, sex, national origin, disability status, sexual orientation, age, gender identification, protected veteran status, or any other characteristic protected by law.
Staff Management | SMX