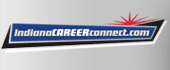 Job Information
Sun Communities

Lifeguard - Part Time

in

Santa Claus

,

Indiana
Lifeguard - Part Time
Lake Rudolph Campground (LAR)
Do you enjoy working by the water? We are looking for aLifeguardto ensure the pool and/or lake area remains safe and clean. If you have a valid lifeguard certification, we want to talk to you!
OVERVIEW
Lifeguards maintain a safe, clean and sanitary pool and/or lake area and ensure that all safety equipment is present at and around the pool/lake area at all times.
JOB DUTIES
Test and balance pool chemicals and document as required by state and local regulations. Test water and add chemicals as needed.

Monitor and adjust pool temperature as directed.

Clean and vacuum pool, clean skimmer baskets, backwash pool filters, and skim the pool with skimmer as needed.

Ensure pool bathrooms are clean, stocked with supplies and free of standing water.

Monitor individuals entering and leaving the pool/lake area; ensure state capacity is not exceeded.

Ensure all posted pool rules are being adhered to.

Ensure safety equipment is present and in working order; check first aid kit for needed supplies on a daily basis.

Sweep pool deck and all surrounding areas daily.

Straighten pool furniture regularly, ensuring furniture is clean and in working order at all times.

Clean clubhouse and surrounding common areas as needed.

Garden and remove weeds in commons areas as needed.

Other duties as assigned.
REQUIREMENTS
High School Education (some HS education required)

Valid lifeguard certification, or willing to obtain prior to starting

Ability to endure seasonal temperatures

Flexibility to respond to resort needs during non-business hours

Ability to follow verbal and written instructions

Good communication skills

Basic computer proficiency including the ability to use email and internet
PERKS
At Sun RV Resorts, you will be part of an industry-leading organization where you will be challenged, inspired, rewarded and transformed. We place a high priority on our team members, and this is a big part of what sets us apart. We will ask you to give us your very best every day, and will challenge you with interesting work, stretch assignments, a collaborative and supportive work environment and plenty of learning and growth. In exchange, we will reward you with an award-winning work environment and awesome perks!
Paid sick leave

Online access to view and update personal information, review paystubs, annual W2s, and more

Participation in company-wide SunRewards program

Team Member Perks & Benefits Program with hundreds of discounts on things like mobile phone service, travel, retail, and more

Access to hundreds of online learning modules via Sun University

Vacation RV site rent discounts at SunRV Resorts nationwide
Santa Claus, IN, US
Employment Type: Seasonal
Classification: Part Time
Job Reference: 90107