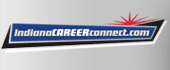 Job Information
National Park Service

Park Ranger (Protection)

in

Porter

,

Indiana
Summary
This position is located at Indiana Dunes National Park. For additional information regarding the area, or the duties and work schedule of this position, please contact the supervisor, Julie Waters at 219-395-1043 or at julie_waters@nps.gov. Open to the first 100 applicants or until 03/02/2021 whichever comes first. All applications submitted by 11:59 (EST) on the closing day will receive consideration.
Responsibilities
1-4 positions possible. Positions will be filled at either the GS-5 or the GS-7 level, depending upon selectee's qualifications and park funding availability. All positions may not be filled or they may be filled at different times depending on budget, hiring needs, and requirements. These positions have no known promotion potential, if you want to be considered for a higher grade, you must apply for the higher grade. At the GS-5 level: These positions are located within the Resource and Visitor Protection Division of Indiana Dunes National Park. Responsible for the day-to-day operation, protection and supervision of public activities in the lakeshore. Serves as field patrol person for law enforcement and visitor protection. This includes patrol of park resources to detect violations of law and policy; lead and participate in search and rescue operations; provide first aid assistance; provide visitor information and liaison with adjacent landowners. Provides initial response to incidents, writes warnings and citations, makes arrests, initiates search and rescue operations, provides first aid and makes written reports of all activities. Patrols on foot, by vehicle in a variety of terrain, and by water. Provides emergency response assistance to other park employees as needed. Employee may be required to respond to a callback to duty after working hours in the event of emergencies. At the GS-07 level, in addition to the duties listed above - Incumbent is expected to work more independently. Area Information: Indiana Dunes National Lakeshore is located at the southern tip of Lake Michigan approximately 50-60 miles southeast of Chicago, Illinois. Small towns and resort communities on the beaches of Lake Michigan and farms interspersed with large tracts of woodlands and wetlands surround the Lakeshore. An abundance of cultural and recreational activities are available year-round. The area has weather typical of the Midwest, with temperatures normally ranging from 0 degrees in the winter to 90 degrees in the summer. No government housing available; however, many reasonably priced houses and rental properties exist in the surrounding communities. All services are available. Government Housing: Is NOT available
Requirements
Conditions of Employment
U.S. Citizenship required. Meet Selective Service Registration Act requirement for males. Selectee will be required to participate in the Direct Deposit Electronics Funds Transfer Program. Must possess a Type II or higher Law Enforcement Commission. Selectee will be required to carry a firearm while performing duties and maintain firearm proficiency. Selectee must be free of any domestic violence convictions. Appointment will be subject to the applicant's successful completion of a background security investigation and favorable adjudication. Failure to successfully meet these requirements will be grounds for termination. Prior to appointment, the people selected for these positions must be determined physically fit by an authorized physician to perform strenuous and physically demanding duties, pass a medical examination, and pass the Physical Efficiency Battery (PEB). The PEB is a fitness test consisting of five different components: 1) agility run - measures the ability to get up from the ground and sprint while changing directions; 2) bench press - measures upper body strength for one repetition; 3) 1.5 mile run - measures cardio/respiratory fitness; 4) sit and reach - measures flexibility in the lower back, legs and shoulders; and 5) body composition - measures body fat. Prior to appointment, selectees will be tested in all five components, and must pass the agility run, bench press and 1.5 mile run in the 25th percentile. You will be required to submit to a drug test and receive a negative drug test result prior to appointment. In addition, this position is subject to random testing for illegal drug use. You will be required to operate a government (or private) motor vehicle as part of your official duties; a valid driver's license is required. You will be required to submit a Motor Vehicle Operator's License and Driving Record. You must also submit (within a State sealed envelope or submitted directly by the State authorities), and at your own expense, all certified driving records from all States that disclose all valid driver's licenses, whether current or past, possessed by you. You will be required to wear a uniform and comply with the National Park Service uniform standards. A uniform allowance will be provided. You may be required to complete training and obtain/maintain a government charge card with travel and/or purchase authority. Applicants must be at least 21 years old.
Qualifications
All qualifications must be met by the closing date of this announcement-03/02/2021-unless otherwise stated in this vacancy announcement. Credit will be given for all appropriate qualifying experience. To receive credit for experience, your resume MUST clearly indicate the nature of the duties and responsibilities for each position, starting and ending dates of employment (month/year), and the resume must reflect full and/or part-time or total number of hours worked (i.e., work 40+ hours a week, rather than indicating full-time). If part-time, the hours must be annotated to be able to pro-rate the amount of qualified specialized experience. Selective Factors: Applicants must meet ALL of the following to qualify: 1. Law Enforcement Commission (Mandatory Screen-Out): must possess or be able to obtain a National Park Service, Level II, Law Enforcement Commission or equivalent by entrance on duty date, which requires successful completion of an approved Seasonal Law Enforcement Training Program from one of the approved participating academies found at https://aonpr29.wildapricot.org/Seasonal-Law-Enforcement-Training-Program. NOTE: This is not regular police officer training. Please include in your resume your commission number with expiration date or your anticipated graduation date from an approved NPS Seasonal Law Enforcement Academy. (MUST SUPPORT IN RESUME OR WILL BE RATED INELIGIBLE FOR CONSIDERATION)
AND
Minimum Age (Mandatory Screen-Out): this position has a mandatory requirement that applicants for this position must be at least 21 years of age.
AND
Valid State Driver's License: Must have a current, valid State Driver's License by entrance on duty date. QUALITY RANKING FACTORS: This is a highly desirable skill and applicants who possess this skill will receive additional points during the scoring process. In order to receive the additional points the tasking or skill needs to be documented in the resume. If the tasking or skill is not documented in the resume the applicant will not receive the additional points.
Quality Ranking Factor: Motorboat Operator: Currently possess Motorboat Operator Certification (MOCC) or Motorboat Operator Instructor Certification (MOICC), or equivalent training.
Quality Ranking Factor: Emergency Response: Currently possess an EMT Basic or higher level of emergency medical certification (you must indicate type of certificate, where obtained, and expiration date on your resume).
Quality Ranking Factor: Firefighter Type II: Have served as a Firefighter Type II and/or possess Firefighter Type II certification (Wildland firefighters). In addition, applicants must possess at least one of the following minimum qualifications by close of the announcement: For the GS-5:
Specialized Experience: One year of specialized experience equivalent to the GS-04 level in the federal service. Specialized experience demonstrates the knowledge, skills, and abilities to perform successfully the duties of this position. Experience may have been in technical, administrative, or scientific work, fish and wildlife management, recreation management, law enforcement, or other park-related work. Examples of qualifying specialized experience include but are not limited to the following: law enforcement or investigative work; emergency services (emergency medical, search and rescue, emergency dispatch, lifeguard); park guide or tour leader; resource management related to natural and cultural resources (museum technician, biological science technician, archeological technician, etc.); fire management (wildland and/or structural); assist in the management, information dissemination, or the carrying out of programs in a park, conservation reserve or similar area (fee collection, entrance station, backcountry office, visitor use assistant, visitor information desk, campground ranger).
OR
Education: Four years of education above high school (120 semester hour or 180 quarter hours) leading to a bachelor's degree with 24 semester hours of coursework in a related field, Related course work are subjects such as natural resource management, natural sciences, earth sciences, history, archeology, anthropology, park and recreation management, law enforcement/police science, social sciences, museum sciences, business administration, public administration, behavioral sciences, sociology, or other closely related subjects pertinent to the management and protection of natural and cultural resources. Course work in fields other than those specified may be accepted if it clearly provides applicants with the background of knowledge and skills necessary for successful job performance in the position to be filled.
OR
Combination of Education and Experience FOR THE GS-7:
Specialized Experience: One year of specialized experience equivalent to the GS-05 level in the federal service. Specialized experience is experience performing law enforcement duties for the protection, conservation, use, and management of natural and/or cultural resources in park areas or similar operations, which involved the application of law enforcement authorities and procedures to protect visitors and resources.
OR
Education: One year of graduate level study in directly-related fields such as natural resource management, natural sciences, earth sciences, history, archeology, anthropology, park and recreation management, law enforcement/police science, social sciences, museum sciences, business administration, public administration, behavioral sciences, sociology, or other closely related subjects pertinent to the management and protection of natural and cultural resources. Course work in fields other than those specified may be accepted if it clearly provides applicants with the background of knowledge and skills necessary for successful job performance in the position to be filled.
OR
Combination of Education and Experience Volunteer Experience: Experience refers to paid and unpaid experience, including volunteer work done through National Service programs (e.g., Peace Corps, AmeriCorps) and other organizations (e.g., professional; philanthropic; religious; spiritual; community, student, social). Volunteer work helps build critical competencies, knowledge, and skills and can provide valuable training and experience that translates directly to paid employment. You will receive credit for all qualifying experience, including volunteer experience.
Education
To qualify based on education, you must submit a legible copy of transcripts from an accredited institution with your name, school name, credit hours, course level, major(s), and grade-point average or class ranking. Transcripts do not need to be official, but if you are selected for this position and you used your education to qualify, you must provide official transcripts before you begin work. If you are using education completed in foreign colleges or universities to meet qualification requirements, you must show that your education credentials have been evaluated by a private organization that specializes in interpretation of foreign education programs and such education has been deemed equivalent to that gained in an accredited U.S. education program; or full credit has been given for the courses at a U.S. accredited college or university.
Additional Information
A selectee receiving a first appointment to the Federal Government (Civil Service) is entitled only to the lowest step of the grade for which selected The display of a salary range on this vacancy shall not be construed as granting an entitlement to a higher rate of pay. Non-Competitive Rehire Eligibility: Temporary seasonal employees can only maintain their non-competitive rehire eligibility if they work no more than a combined total of Temporary NTE less than 1040 hours anywhere in the National Park Service (NPS) within their established service year. Accordingly, non-competitive rehire eligibility allows for re-appointment to the same position or another position appropriate for temporary appointment with the same qualification requirements (5 CFR 316.402[b][7]), based on series and grade, anywhere in the major subdivision (NPS). If you have held a temporary seasonal appointment in the past 12 months and have already worked the maximum temporary appointment less than 1040 hours during that period, you are still welcome to apply. However, please be aware that exceeding the limit of 1040 hours in your established service year will result in the loss of your non-competitive rehire eligibility. The limit can be exceeded by working multiple temporary seasonal positions that result in a combined total greater than 1040 hours. The limit also can be exceeded by working a single temporary seasonal appointment that exceeds 1040 hours, unless granted an exception by OPM. Employment may be terminated at any time due to fluctuations in funding levels, project needs, employee performance, or other considerations.
Physical Demands: Rigorous field work requires above average physical performance, endurance and superior conditioning. This includes prolonged standing, walking over uneven ground, and recurring bending, reaching, lifting and carrying of items weighing over 50 pounds and shared lifting and carrying of heavier items, and similar strenuous activities requiring agility and dexterity.Duties often involve working in isolated outdoor environments while exposed to severe weather conditions. Dangerous persons, many of whom are known to carry weapons, must be physically confronted, subdued and apprehended. There is a high-stress component associated with much of the incumbent's work assignment. Working Conditions: Duties require extended periods of outdoor work and exposure to conditions including temperatures well below freezing to in excess of 100 degrees Fahrenheit. Investigations are conducted on foot, in four-wheel drive vehicles, or other forms of conveyance in remote back country settings. Emergency service and law enforcement work requires entry into hazardous environments, exposure to dangerous persons, animals, and substances, and potential exposure to infectious diseases. Long periods of surveillance work may be required in cramped or unpleasant locations and under unpleasant conditions. A wide range of personal protective equipment and clothing is required to be used and work, some of which may be uncomfortable, hot or inconvenient to wear. Adherence to specific safety procedures and other precautions is required. If you are unable to apply online or need to fax a document that you do not have in electronic form, view the following link for information regarding an Alternate Application. Click the following link for more information, https://help.usastaffing.gov/Apply/index.php?title=Alternate_Application_Information.