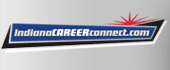 Job Information
Evangelical Lutheran Church in America

LGHV - English Teacher - India

in

Padhar

,

Indiana
Job Descriptions:
Lutheran Global Health Volunteers
Locations:
Assignment Includes:
Work alongside Indian counterparts to teach English at College of Nursing and/or local community school for primary and secondary students.

Serve as teacher, mentor, coworker and student of local culture and practice
Site Information
Padhar Hospital was established in 1956. It runs a multispecialty hospital with various departments; Surgery (including plastic and reconstructive surgery), Urology, General Medicine, OB/GYN, Pediatrics, Eye, ENT, Dental, Max Facial Surgery and Radiation therapy. It also runs an English medium school catering to almost 30 villages. Plans for the future include upgrading the Nursing School to a collegiate program, community health and other projects, CBR and a de-addiction center. Padhar is located in the center of the country and in rural southern MP, not far from the border of Maharashtra. IT is about midway between the large cities of Bhopal and Nagpur - both airports about 200 kms away. The railroad is in Betul, only 18 kms away. The local community consists of mainly Gond tribes, Gawalis and Kokus. The main source of income in the area is subsistence farming. Socioeconomic development indices are generally poor.
Required Experience:
BA required; teaching degree and/or experience preferred.

Previous experience in a developing country's healthcare helpful.

Flexibility and adaptability is essential
Terms and Conditions
This is a self-funded volunteer position connected with Lutheran Global Health Volunteers. Volunteers receive basic overseas medical coverage (if requested), and reimbursement for costs associated with visa and work permits required for their period of service. The period of service is flexible with length of service generally between 1-3 months.
Logistical Information
The hospital has electricity, along with sufficient generator backup. There are small, local markets nearby that have local items, as well as seasonal fruits and vegetables. Several cell phone providers have internet service in the area or there are internet cafes available as well. Three meals a day will be provided to the volunteer.
General Qualifications for ELCA Global Personnel
Christian faith and a commitment to the mission of the church

Openness to various expressions of Christian faith and respect for people of other faiths

Respect for beliefs, values and customs of church and culture where assigned

Well-developed inter-personal skills demonstrating understanding and compassion

Demonstrated ability to carry out the responsibilities and the ability to adapt to different standards and practices

Ability to work within the framework of a local administration

Adaptable and flexible - sense of humor - good physical and emotional health

Live and serve in a way which reflects the vision and expectations of the ELCA
Keyword: India, Lutheran, Global, Health, Volunteers, Healthcare, English, Teacher
From: Evangelical Lutheran Church in America