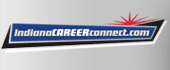 Job Information
The Salvation Army - Metro Division

Production

in

New Albany

,

Indiana
Overview
THIS POSITION IS IN CLARKSVILLE.
The purpose of this position is to help facilitate the effective and efficient day-to-day operation of the Thrift Store. Receiving donations from the public, sorting and providing receipts and heavy lifting will also be necessary.
Responsibilities
1) Greet potential clients interested in construction salvage merchandise being friendly, responsive and helpful. No donor or customer gets by me!2) Be available to receive donations and provide receipts for donated goods to the donors.3) Be aware of, and conform to, the store's procedures for sorting, displaying and storing of donated items. There will be specific attention to seasonal items and bric-brac.4) Help to keep the sorting, storage and receiving areas clean and orderly. Garbage taken out and floors swept. Neatness is a must.5) Helping to conduct the baling operation. Training and familiarity with the baler will be a part of the orientation. Heavy lifting is a required part of this position.6) Be responsible for adhering to The Salvation Army's policies and procedures for the handling of all donations. Donations are expressions of the community's faith and trust in The Salvation Army and represent our ability to meet our financial objectives. As such, the Donation Receiver/Pick-up Assistant is responsible for helping to maintain and enhance the Thrift Store's public image. A written policy for receiving donations is established. The Thrift Store Donation Receiver/Pick-up Assistant must be aware of this policy and is expected to support and enforce it.
Qualifications
Education: High School Diploma. Experience with retail marketing and sales would be helpful.
Background Checks: Position requires a background check to be completed. Findings may disqualify an individual for this position.
Skills/Abilities: The ability to positively interact with the public and donors is necessary. The ability to work in a team is also crucial.
Job LocationsUS-IN-New Albany
Job ID 2020-14168
of Openings 1
Category Thrift Stores
Type Regular Part-Time