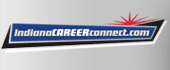 Job Information
Sazerac Company

Maintenance Planner

in

New Albany

,

Indiana
Build your career at Sazerac! Sazerac Company produces and markets the most award-winning bourbons and whiskeys in the world, including Buffalo Trace, Pappy Van Winkle, Eagle Rare, Blanton's, and Sazerac Rye. Additionally, Sazerac owns many popular brands across a range of spirits, including Fireball, Southern Comfort, Seagram's V.O., Myers's, Goldschläger, Parrot Bay, 99 Brand, and Platinum Vodka.
We're proud of our award-winning culture and distilleries. Our Louisville office has been named one of the "Best Places to Work in Kentucky" four times, and our Buffalo Trace Distillery has earned the title of "world's most award-winning distillery" through the dedication of our craftsmen for well over 200 years. During COVID-19, Sazerac distilleries began producing hand sanitizer for some of the world's largest organizations in healthcare, government, military, retail, distribution, airline, pharma, and banking. Also, during this time, while many companies are wading through uncertainty, Sazerac is poised for acquisition and growth – recently acquiring 18 more brands, two companies and a distillery.
Since 1850, Sazerac Company has thrived as an independent, American family-owned company with operations in the United States and around the world. Since the 2000s, Sazerac has averaged double digit growth every year! We attribute our success to a unique blend of our history, culture, brands, relationships, innovation, technology, and most importantly, our people. Whether you're a recent graduate or an experienced professional, Sazerac provides extraordinary opportunities for growth with competitive salaries and benefits in an exciting, entrepreneurial industry.
Thank you for your interest in Northwest Ordinance Distilling, our first ever facility in the Hoosier state, and the newest facility in the Sazerac manufacturing network. Founded on the principles of servant leadership and continuous improvement our entire plant team works tirelessly to accomplish our vision:
Build the most efficient, flexible, and engaged plant and team in the Sazerac Manufacturing Network.
We are in search of talented individuals who have a strong desire to develop and hone technically sound manufacturing processes while seizing the opportunity to own their career and personal development. At Sazerac of Indiana we believe our people are our greatest asset. Your drive and determination combined with our passion for people will ensure we win as a team.
The Sazerac Company, established in 1850, is a leading North American spirits supplier, and owner of many of the industry's most venerable distilling companies – Buffalo Trace Distillery, Barton 1792 Distillery, The Glenmore Distillery, and A. Smith Bowman Distillery. In 2014, Sazerac was awarded one of the spirits industry's highest honors – Distiller of the Year by the International Wine & Spirits Competition.
For more information, please visit: www.sazerac.com.
The Maintenance Planner/Scheduler is responsible for managing the parts inventory, equipment tracking and spare parts recording; develops the vendor managed inventory system to automate scanning and requisitioning process; works proactively with vendors to ensure competitive costs of vendor managed inventory; leads the PM scheduling effort and builds database of critical and recommended OEM PMs for entire plant operations and equipment; and supports the overall facility safety program.
Support the overall facility safety program through excellence in project management, maintenance planning and problem identification. Ensure safety is engineered into every project, projects are carefully supervised in conjunction with Bottling Maintenance Supervisors and issues identified are addressed ASAP via maintenance work order system. Review Safety work orders and ensure appropriate priority for their work assignment and completion.

Lead the organization for the effective execution of all maintenance work control processes to ensure at least a 95% plant uptime through support of preventative/reactive maintenance, project management, systems control and general engineering. Responsible for the efficient and effective use of planning and scheduling all resources to conduct maintenance activities which result in minimum downtime and maximum productivity. Ensure adherence to Personal Safety, Food Safety, Quality and Environmental Policies and Practices.

Lead the PM scheduling effort and build database of critical and recommended OEM PMs for entire plant operations and equipment. Support the development of detailed PMs for Bottling/Plant operations and track completion compliance. Provide max and min stock levels for parts by equipment type to ensure availability and economy. Utilize outside resources to adequately store parts based on cost reductions at time of purchase. Work with vendors to organize and verify on-site availability of parts needed to complete work on specific projects. Create a locator system for use on all shifts.

Lead through demonstrated professional examples, create an environment that supports self-directed work teams and productive employee relations while maintaining compliance with the current Collective Bargaining Agreement.

Work with manager to identify skill development needs; create and execute a plan for improving at least one skill area each year. Ensure direct reports are receiving constructive feedback on their performance and have development plans to improve at least one competency each year.

Provide leadership in a manner consistent with the culture of the company. Ensure employees are treated fairly and with respect. Create a team environment where all employees are encouraged to make a difference in meeting and exceeding customer expectations. Participate in efforts to address issues identified through climate surveys and make the Company a Best Place To Work.

Ensure competitive costs of vendor managed inventory without sacrificing quality. Manage stocking levels for parts inventory to ensure availability to eliminate downtime while maximizing savings.

Utilize CDS to determine training needs and identify curriculum, programs and content to prepare for career opportunities within the company. Provide feedback to manager regarding on-the-job learning opportunities. Work with direct reports to determine growth potential and develop a plan for possible long term career moves.
MUST
Minimum of a Bachelor's Degree

Minmum of 5 years relevant experience

Working knowledge of MS Office Products (Word, Excel and Outlook)

Ability to handle multiple tasks at one time

Ability to quickly learn new systems/processes

Strong planning and organizational skills

Excellent oral & written communication skills

Apprenticeship program, technical school, or Associates Degree
PREFERRED
Strong analytical and technical skills

Demonstrate the ability to work as a team as well as self-directed

Must be a team player
Type: Regular Full-Time
External Company URL: http://sazerac.com/