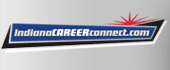 Job Information
The Salvation Army - Metro Division

Day Camp Program Director

in

New Albany

,

Indiana
Overview
The purpose of this position is to provide for the effective and efficient day-to-day operation of the Summer Day Camp Program.
Responsibilities
1) Assist the Christian Education Director with vision development, plan and budget for Bible Day Camp program2) Assist with over-all leadership and administration of the Day Camp including staff supervision.3) Lead grades K-8 in both small and large group settings including, but not limited to, Bible, Arts and Crafts, Music and Drama, Computers, Recreation, large group games, outdoor sports, indoor activities, etc.4) Develop and implement programming for all afternoon activities, including planning, set-up, and clean-up of all activities.5) Provide a safe, clean and loving environment for all youth.6) Proper reporting of all incidents and activities (major or minor), involving students, staff, and parents to Christian Education Director is essential! Christian Education Director is solely responsible for communicating with parents.7) Provide support and respect to other teachers and counselors.8) Be a part of the support team for other teachers when not teaching or preparing your activities.9) All areas used by the youth must be kept clean on a daily basis and all building shut-down procedures must be completed daily.10) Play with the youth, planning activities the youth enjoy.11) Closely monitor the youth during all activities, especially those in high-risk areas such as the gymnasium, restrooms, and any time we leave our facility.12) Show respect to all youth, staff members, and parents.13) Always follow proper procedures for discipline and ask for assistance when needed.14) Be available for other duties as assigned by the Christian Education Director.15) Follow all Covid Safety guidelines.
Qualifications
Education: High School diploma
Background Checks: Position requires a background check to be completed. Findings may disqualify an individual for this position.
Experience: Work experience with children preferred – classroom settings experience a plus.Certifications: None
Skills/Abilities: Ability to work as a team member in support of the goals of the day camp. Leadership skills a plus.Demonstrate positive support for, ability and willingness to implement the Mission Statement of The Salvation Army within the context of this position.
Job LocationsUS-IN-New Albany
Job ID 2021-18029
of Openings 1
Category Camp
Type Temporary Full-Time