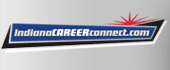 Job Information
CACI International

Data Configuration Manager (US Citizenship - ability to obtain Secret Clearance)

in

New Albany

,

Indiana
Job Description
Are you an experienced Data Configuration Manager who believes in the Mission and want to support the Counter Unmanned Aerial Systems (C-UAS) mission? Would you like to be part of Fortune World's Most Admired Company?
About the Role:
Analyze the technical data (TD) required for the development of Technical Requirements Documents (TRDs) and verify that the supplied data is sufficient using TRD checklists. Design and engineer Test Program Sets (TPSs) and consolidated automated support systems.

Ensure the information contained within the technical data (TD) or publications document the product design established at the initial Government approved product baseline and include subsequent changes and revisions up to the time of the last submittal.

Coordinate all change processes with software engineers, materials engineers, test engineers, systems engineers, admin support and quality assurance personnel, logistic specialists, training analysts, and technical writers to consolidate and track all configuration updates/changes and document creation Responsible for operation of configuration control software tool and ensuring it is current
What You'll Get to Do:
Supports configuration management planning.

Describes provisions for configuration identification, change control, configuration status accounting, and configuration audits.

Supports configuration planning.

Identifies and maintains the original configuration of requirements documentation, design documentation, software, and related documentation.

Responsible for configuration change control.

Supports the change process so that only approved and validated changes are incorporated into product documents and related software.

Responsible for configuration status accounting.

Tracks all problems and changes in product documents and software and reports changes and current configuration.

Responsible for configuration audits.

Supports audits to verify that requirements of all baselines have been met.
You'll Bring These Qualifications:
US Citizenship with the ability to obtain/maintain DoD Security Clearance

BS or BA degree such as computer science, engineering, information science, or a similar discipline

5+ years of experience in the field or in a related area

Relies on extensive experience and judgment to plan and accomplish goals

Highly experience computer user of configuration and change control software, word processing and data entry software

Able to lead and direct the work of others.

Seasoned technical individual contributor

Works independently with limited supervision

Able to manage projects/processes

Able to resolve difficult and sometimes complex problems

Effective communicator able to influences others regarding system design, solutions, and procedures

Familiar with a variety of the field's concepts, practices, and procedures.
These Qualifications Would be Nice to Have:
Active DoD SECRET clearance

DAWIA Sys Engr Level II certification

BS or BA degree such as computer science, engineering, information science, or a similar discipline

14+ years of experience in the field or in a related area
What We Can Offer You:
We've been named a Best Place to Work by the Washington Post.

Our employees value the flexibility at CACI that allows them to balance quality work and their personal lives.

We offer competitive benefits and learning and development opportunities.

We are mission-oriented and ever vigilant in aligning our solutions with the nation's highest priorities.

For over 55 years, the principles of CACI's unique, character-based culture have been the driving force behind our success.
C-UAS #CUAS
Job Location
US-Crane-IN-BLOOMINGTON
CACI employs a diverse range of talent to create an environment that fuels innovation and fosters continuous improvement and success. At CACI, you will have the opportunity to make an immediate impact by providing information solutions and services in support of national security missions and government transformation for Intelligence, Defense, and Federal Civilian customers. CACI is proud to provide dynamic careers for employees worldwide. CACI is an Equal Opportunity Employer - Females/Minorities/Protected Veterans/Individuals with Disabilities.
CACI International