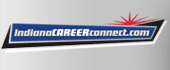 Job Information
Carrier

Building Automation Technician

in

Muncie

,

Indiana
Date Posted:
2021-06-04-07:00
Country:
United States of America
Location:
CAI31: ALC - Indiana 117 N. High Street, Muncie, IN, 43705 USA
Building Automation Technician
Automated Logic Corporation provides innovative building-management solutions that maximize energy efficiency and sustainable building operation while ensuring comfort. Its intuitive products control and monitor building functions such as heating, air conditioning and lighting for commercial office, education, health care, government and data center markets through a global network of independent dealers and North American branch offices. Automated Logic is a part of Carrier Global Corporation, the leading global provider of healthy, safe and sustainable building and cold chain solutions.
JOB RESPONSIBILITIES :
Assist with startup, commission, and re-commission of customer systems that utilize pneumatic/electrical/electronic technology

Maintain accurate As-Built drawing package and make changes in Visio, Excel, Word, as required

Responsible for calibration of systems requiring basic electronic test equipment, such as multi-meters, network terminals, and/ or a laptop computer

Assist in static (stand-alone) and dynamic (total building interactive network) commissioning of software programming

Assist in the set-up of operator workstations with all associated software

Responsible for performing job database backups daily or as advised

Assist with the turnover to service

Track and record job progress and keep lead project personnel informed on progress

Keep project management apprised of concerns and issues

Complete paperwork on time, including timesheets, expense reports, posting of work orders, on-site documentation, and project status reports

Communicate with lead project personnel upon arrival and before leaving the worksite
EDUCATION / CERTIFICATIONS :
High School Diploma or equivalent, plus additional specialized courses or short-term training (one year or less) with a minimum of 3-4 years experience
OR
Associates Degree, Technical/Business School Certificate or Diploma, Skilled Trades Apprenticeship, or another post-high school training (two years duration) with a minimum of 2 years experience
OR
Bachelor's Degree in Building Automation (or equivalent) with a minimum of 1 years of experience
EXPERIENCE / QUALIFICATIONS :
Possess and maintain valid and current Driver's License and be insurable by our company's insurance carrier

Willingness to travel more than 50% of the typical work week, mostly local travel and occasional overnight hotel stays based on business needs.

Capable of climbing ladders or using other lift equipment over 8 feet above grade, and capable of lifting items to 50lbs

Basic understanding of control logic
PREFERRED EXPERIENCE / QUALIFICATIONS :
Knowledge in DDC control theory and applications about the HVAC/Control

Prior experience in HVAC and/or Building Automation
Carrier is An Equal Opportunity/Affirmative Action Employer. All qualified applicants will receive consideration for employment without regard to race, color, religion, sex, sexual orientation, gender identity, national origin, disability or veteran status, age or any other federally protected class.
Job Applicant's Privacy Notice:
Click on this link (https://www.corporate.carrier.com/legal/privacy-notice-job-applicant/) to read the Job Applicant's Privacy Notice
Carrier