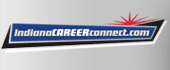 Job Information
Stanley Acess Technologies

Shipping Product Handler- 2nd Shift

in

Montpelier

,

Indiana
75342BRTitle:Shipping Product Handler- 2nd ShiftBusiness:SEF Automotive State/Country/Province:Indiana No. of Positions:1Job Description:Position Summary
Under general supervisor and according to established policy and procedures, performs all functions of warehousing. Operates PIVs and complies with all safety regulations. Comply with all safety rules.
Essential Job Functions
Operate boxer, scales, packaging/wrap equipment

Operate forklift / PIV as needed to move product

Load and unload trucks for shipping and receiving

Log entries into computer when applicable

Completes daily reports as necessary

Prepares packages for shipment

Packaging returnable containers

Operate cardboard bailer as necessary

Maintain housekeeping standards

Any other duties as assigned by supervisor
Essential Skills & Experience
High School Diploma or GED preferred

Ability to work overtime as needed

Prior Warehouse/Forklift experience preferred
Competencies (5-10 Critical Areas of Understanding/Practice for the role)
Mathematical ability (add, subtract, multiply and divide)

Ability to read and write, effective verbal and written communication skills

Ability to understand written, verbal or diagrammatical form of instructions

Good organizational skills to follow work orders
Physical Demands
Walking, standing, bending frequently

Sitting while on fork truck occasionally

Use of hands, arms and fingers regularly

Lifting and carrying 5-25 pounds regularly, occasionally 25-65lbs, use team lift for any loads over 35lbs.

Pushing, pulling, twisting, reaching regularly
Personal Protective Equipment
Hearing protection

Safety Glasses

Gloves when handling steel and metal banding

Safety shoes – slip resistant and safety toe

Other additional PPE may be required when operating machinery or using chemicals.
Working Conditions
Inside working environment, on production floor. Noise levels on production floor require hearing protection, temperature fluctuates dependant on season. Working around powered industrial vehicles. Production floor can become slippery with oil.
Stanley Engineered Fastening, a Stanley Black & Decker company is an Equal Opportunity Employer. All qualified applicants that apply for Stanley Black & Decker will receive consideration for employment without regard to race, color, religion, sex, sexual orientation, national origin, disability or protected veteran status.Requisition Number:75342BRFunction:Manufacturing City:MontpelierEEO Statement:All qualified applicants to Stanley Black & Decker are considered for employment without regard to race, color, religion, age, sex, sexual orientation, gender identity, national origin, disability, veteran's status or any other protected characteristic.Featured Category on SBD Careers:Manufacturing