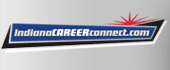 Job Information
AM General Corporation

Electrician

in

Mishawaka

,

Indiana
AM General LLCElectricianMishawaka, IN 46545
Company Overview:
AM General LLC,headquartered in South Bend, Ind., with major facilities in nearby Mishawaka, Ind., Auburn Hills, Mich., Franklin, Ohio, and offices in Arlington, Va., designs, engineers, manufactures, supplies and supports specialized vehicles for military and commercial customers worldwide.
Through its Military business, the company is recognized as a world leader in the design, engineering, manufacturing and support of Light Tactical Vehicles, having produced and sustained more than 300,000 vehicles in over 60 countries.
AM General's growing Commercial business includes three wholly owned subsidiaries: diesel engine manufacturer General Engine Products, automatic transmission manufacturer General Transmission Products, and Mobility Ventures, designer and manufacturer of the acclaimed MV-1, the only American made vehicle specifically engineered from the ground up in support of wheelchair users and people with disabilities.
AM General has more than six decades of experience meeting the changing needs of the defense and automotive industries, supported by its employees in Indiana, Michigan, and Ohio, and a strong supplier base that stretches across 43 states.
Position Summary:
Currently looking for Electricians for both 1st and 2nd shift.
Responsibilities:
Start-up and shut-down of equipment, electrical devices, conveyor systems, lighting, and HVAC equipment.

Repair and installation of all electrical systems, including electrical distribution and electrical equipment (excluding voltages above 480V and voice, data, security, and alarm systems).

Installing, programming, and maintaining all PLC-controlled equipment.

Troubleshooting and repairing electrical power and control wiring on equipment.

Maintaining plant lighting.

Performing preventive maintenance such as infrared scans (excluding high voltage and scans performed by the company's risk consultant).

Programming and maintaining the paint and weld robots and systems (excluding maintenance work normally done by other trades).

Other miscellaneous tasks as directed by supervision.
Knowledge, Skills and Experience:
High school diploma/ GED required

Journeyman electrician card, or proof of completion of an electrical apprenticeship, or 8+ years' experience in the electrical trade that can be validated with prior employers via notarized letter.

Experience in an industrial environment preferred.

Demonstrable knowledge and skills in electrical installation, maintenance and repair of electrical systems and equipment, and controls (PLC's, drives, etc.).

Strong problem solving, customer service, and multi-tasking skills.

Must have strong and accurate written and verbal communication skills.
Physical Effort:
Stand for long periods of time. Use their hands to handle, control, or feel objects, tools, or controls. Bend or twist their body. Repeat the same movements. Climb ladders, scaffolds, or poles.
Working Conditions:
May work indoors, in both clean and dirty settings. They may work from ladders, catwalks or in confined spaces. Could be exposed to very hot or very cold temperatures. This depends on the time of year they are working outside. Could be exposed to hazardous conditions, equipment, and situations that could potentially produce cuts or burns. Are often exposed to sounds and loud noise levels.
Equal Opportunity Employer, including disabled and veterans.