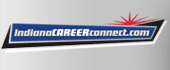 Job Information
Utilities Service, LLC

Crew Member - Lawn Maintenance (Lawrenceburg/Harrison)

in

Lawrenceburg

,

Indiana
Title: Crew Member/Laborer
Department: Operations
Classification: Seasonal, Full Time
Status: Non-Exempt
General Summary of the Position
Responsible for general landscape and maintenance duties including but not limited to mowing, trimming, planting, edging, and other landscaping tasks.
Essential Functions
(Essential functions, as defined under the Americans with Disabilities Act, may include the following tasks, knowledge, skills and other characteristics. This list of tasks is illustrative ONLY and is not a comprehensive listing of all functions and tasks performed by positions in this class. It does not imply that all positions within the class perform all of the duties listed, nor does it necessarily list all possible duties that may be assigned.)
Responsible for loading and unloading vehicles in preparation for jobs and after jobs are completed

Prepare equipment and tools to go to jobs

Landscape maintenance using mowers, blowers, edgers, along with planting, trimming, removal of plants and flowers and appropriate watering and spraying duties

Proactively and effectively work at job sites according to job instructions

Performs preventative maintenance on tools and equipment as directed

Returns all tools, unused supplies, materials, and equipment to their proper location at the end of the day

Keeps the job site and work area clean, free of trash, debris, excess material and in order at all times

Seeks guidance and direction from the Crew Leader in the performance of responsibilities and duties as needed for clarification

Utilizes time and resources in such a manner as to complete assignments on time

Demonstrates the ability to follow directions

Follows all safety procedures and uses safety equipment properly
Non- Essential Functions
Promotes a high degree of morale and spirit of motivation with the company. This includes cooperation, communication and coordination between co-workers, crew leaders, and management

Performs all duties in an independent manner with minimal direction and supervision

Other duties and responsibilities as may be assigned by the Crew Leader and/or Equipment Operator
Contacts
Frequent contact with management, team members, and customers.
Knowledge, Skills & Abilities
Demonstrated ability to follow instructions and basic common safety practices

Exhibit initiative, responsibility, and flexibility

Problem solving skills

Ability to multi-task

Strong organizational skills

Ability to interact with customers and co-workers in a professional manner

Attention to detail

Basic Math
Education/Experience/Licensing
No experience required, prefer 1+ years of landscape general labor experience

No GED required, prefer HS Diploma or GED

Prefer current, valid driver's license

Prefer experience with various types of landscaping hand and portable power tools

Prefer experience in operating lawn maintenance equipment to include but not limited to fertilizer spreaders, lawn mowers, tractor mowers, weed eaters, various types of trimmers, blowers, etc.
Physical Requirements
While performing the duties of this job, the employee is regularly required to sit; use hands to finger, handle, or feel; reach with hands and arms; and talk or hear. The employee is frequently required to stand, stoop, crouch, lay prone, bend over, ascend and descend up and down stairs, and walk. The employee must regularly lift and/or move up to 50 pounds and frequently lift and/or move up to 100 pounds with assistance.
Working Conditions
Work is performed mainly outdoors exposed to all weather conditions and includes exposure to sounds and noise levels that are distracting or uncomfortable at times. Requires working in very hot (above 90 F degrees) and/or very cold (below 32 F degrees) temperatures and includes exposure to contaminants. Job tasks are performed in close physical proximity to other people. Travel risks from job site to job site and back to the company office on a daily basis.
This job description in no way states or implies that these are the only duties to be performed by the employee(s) incumbent in this position. Employee(s) will be required to follow any other job-related instructions and to perform any other job-related duties requested by any person authorized to give instructions or assignments.
Utilities Service, LLC