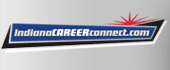 Job Information
Fiat Chrysler Automobile

Electrician (K)

in

Kokomo

,

Indiana
Electrician (K)
Job ID:S1226
Career Area:Manufacturing & Production
Job Category:Manufacturing-Skilled Trades
Location:Kokomo,IN
46902,US
Date Posted:October 21, 2020
Brand:FCA Group
ApplyRefer A Friend
Share this job
Share on Facebook

Share on Twitter

Share on Linkedin

Share by Mail
Job Overview
Qualifications
If you are looking for a career that is equally rewarding as is challenging, FCA US LLC (FCA) is a great place to work. FCA is doing great things in Detroit, Michigan and the Metro-Detroit area. FCA announced the new Detroit II Assembly Plant in Detroit, Michigan which is the first new assembly plant built in Detroit in three (3) decades, and expanding the proud reputation of Jeep in Detroit. The Detroit II Assembly Plant will be manufacturing the Company's next generation Jeep Grand Cherokee. Additionally, FCA announced the new Jeep Grand Wagoneer which will be built at the Company's Warren Truck Assembly Plant in Warren, Michigan. These are just two vehicles in the exciting FCA vehicle line-up. FCA's manufacturing plants in the Metro-Detroit area range from assembly, stamping and engine plants that support the production of FCA's Jeep, RAM, Dodge and Chrysler products. An important aspect in producing these great vehicles is our skilled trades workforce. FCA is looking to expand our skilled trades ranks in Metro-Detroit and to staff these positions immediately.
The Electrician is responsible for preventative maintenance, layout, installation, and repair of all electrical equipment and power and lighting systems in the facility including motors, generators, transformer controls and mechanisms, timing devices, switches, cable and conduits. This includes connections to electronic equipment or the installation and repair of any other electrical equipment.
The Electrician will apply electrical theory and related knowledge to test and modify developmental or operational electrical machinery and electrical control equipment and circuitry. The Electrician will also assemble and test motor-controlled devices, switch panels, transformers, generator windings, and other electrical equipment and components; perform preventative and corrective maintenance and diagnose causes of electrical malfunction or failure of operational equipment. Candidate must be able to perform incidental tasks as required to complete the larger task.
Basic Qualifications:
High School Diploma or equivalent (GED)

Ability, with or without reasonable accommodation, to work any shift and work some overtime, including daily, weekends and holidays

A minimum of 4 years of combined experience and training similar to that required in a bona fide apprenticeship program as an Electrician; or a U.S. Department of Labor Completion of Apprenticeship Certificate as an Electrician; or eight (8) years of documented Electrician experience; or five (5) years of documented Electrician experience and three (3) years in a related trade

Experience as an Electrician in a manufacturing environment

Experience working with blueprints, drawings, layouts or other specifications

Electrical experience supporting manufacturing operations including knowledge and troubleshooting experience to locate and diagnose trouble in electrical systems or equipment

Experience in preventative maintenance including replacing broken or defective parts in equipment or machines, electrical equipment and tooling
Documentation that verifies the following: A DOL Certificate of Apprenticeship as an Electrician or employment letters and/or training records; and manufacturing experience as an Electrician
Preferred Qualifications:
Experience with industrial controls, conveyance systems, sub-stations, motor control centers, power distribution panels, electrical starters, variable frequency drives (VFDs)

Strong computer skills

Experience with computerized maintenance management systems
This position offers a competitive compensation and benefit package. Relocation and travel expenses will be the responsibility of the applicant.
Our benefits reflects the FCA commitment to helping you reach your personal and professional goals. In addition to an environment that promotes career development, we offer benefits for a healthy lifestyle and a rewarding future, designed to take care of you and your family, in various stages of life.
As a global company, our employee packages will vary by country, customary norms and the legal entity into which you are hired.