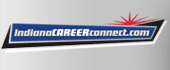 Job Information
Staff Management | SMX

Human Resources Associate

in

Jeffersonville

,

Indiana
With Staff Management | SMX, you'll get a weekly paycheck, learn new skills, meet new people, and work with a great management team in a clean and safe environment.
The main function of an HR Associate is perform the administrative functions, such as employee benefits, recruiting and interviewing, along with strategic planning and policy management. This is a temp opportunity to help during non-peak season with the chance to get extended. 8am-5pm M-FR.
Duties: Provide support for the HR Team. Employee engagement and assistance. Post and manage job postings, online platforms and colleges. Enter employment applications, general employee profiles. Assist hiring managers with new hire paperwork/processes. Act as overflow for peers/partners. Provide support for Special Projects/Assignments.
Employment Types: Temporary or Contract, Full Time.
Recruiting Center: Ingram Micro, 250 Hilton Ln, Jeffersonville, IN 47130.
Work Location: Ingram Micro, 250 Hilton Ln, Jeffersonville, IN 47130.
Job Types: Human Resources.
Shifts: 1st Shift.
Attributes: Background Check, Drug Test, Must be at least 18 years old.
Benefits: Casual Dress Code, Climate Controlled Environment, Modern, high tech Environment, Weekly paychecks.
Education Required: HS Diploma or GED.
Starting Wage: $19.00.
Pay Rate: $19/hour HR ADMIN.
Required Skills:
-Ability to work independently and manage ones time. -Knowledge of benefit and pay-scale systems. -Previous experience with computer applications, such as Microsoft Excel and Access is a must -Prior employee interaction experience required -Prior HR experience required
SM | SMX is an equal opportunity employer and all qualified applicants will receive consideration for employment without regard to race, color, religion, sex, national origin, disability status, sexual orientation, age, gender identification, protected veteran status, or any other characteristic protected by law.
Staff Management | SMX