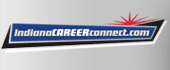 Job Information
FleishmanHillard
Web Development Apprenticeship | VOX Global | VOX Global

in

Indianapolis

,

Indiana
Careers at https://voxglobal.com/careers/
VOX Indianapolis | VOX Washington DC
Web Development Apprenticeship
VOX Global is seeking a web development apprentice to join our growing digital practice. The apprentice will be part of a dynamic team of interactive communications specialists and technologists. This team includes strategists, designers, programmers, social media experts, and online advertising leaders. The apprenticeship is a paid, three-month position.
Position Overview & Responsibilities
The successful candidate will build websites based on design requirements while implementing best practices for usability, responsiveness and interactivity. He/she will work closely with our developers to create websites on content management solutions, working with designers and content experts from project initiation through successful launch. Ideal candidates should have experience producing websites from concept through to launch and ongoing improvement. This individual works adeptly in a team environment and can effectively communicate with other developers, designers and non-technical personnel.
Additional responsibilities of the position will include
Manage client expectations and team communication flow relating to project requirements, development and delivery.

Resolve challenges that arise during the process and develop action plans to address potential project roadblocks.

Maintain current knowledge of web standards and best practices, such as responsive design/development.

Serve as liaison to internal business partners, clients, and third-party vendors to ensure successful project delivery.

Provide digital counsel for colleagues and public affairs clients that range from Fortune 10 businesses to some of the nation's leading non-profits.
Qualifications
Bachelor's degree, preferably in computer science, graphic or web design, or another related field of study.

Advanced knowledge of front-end web development and underlying technologies including HTML, CSS, Ajax, JavaScript. Ideal candidates will also have back-end experience with PHP and MySQL or other server-side languages.

Ability to develop cross-browser and cross-platform solutions

Advanced knowledge of jQuery

Broad CMS integration experience, in particular with WordPress and/or Drupal.

Development experience with APIs (such as Google maps or search, Facebook authentication, Mailchimp, etc.)

Experience working on LAMP stack (Linux/Apache/MySQL/PHP) or other full stack environments.

Familiarity with database management, structure and strategy.

Ability to juggle multiple priorities and work on multiple projects simultaneously.

Strong written and verbal communication skills.

Exceptional organizational skills and attention to detail, especially testing and quality assurance.

Ability to be flexible and precise under aggressive deadlines.
VOX is accepting positions for Fall 2017 fellowships at our Washington, D.C and
Indianapolis offices. The apprenticeship will run September 1 – December 29, 2017.
The application deadline is Tuesday, August 1, 2017.
Please do not contact the office directly to apply – only resumes submitted through this website will be considered.
Capabilities
Advocacy at https://voxglobal.com/capabilities/grassroots-mobilization/

Creative & Brand Marketing at https://voxglobal.com/capabilities/creative-brand-marketing/

Crisis Communications at https://voxglobal.com/capabilities/crisis-communications/

Digital Outreach & Advertising at https://voxglobal.com/capabilities/digital-advocacy/

Media Relations at https://voxglobal.com/capabilities/media-relations/

Social Media at https://voxglobal.com/capabilities/social-media/
Issue Expertise
Corporate Responsibility & Reputation at https://voxglobal.com/industries/corporate-responsibility-reputation/

Diversity & Inclusion at https://voxglobal.com/industries/diversity-inclusion/

Education at https://voxglobal.com/industries/education/

Energy at https://voxglobal.com/industries/energy/

Financial Services & FinTech at https://voxglobal.com/industries/financial-services/

Healthcare at https://voxglobal.com/industries/healthcare/

Technology at https://voxglobal.com/industries/technology/
Follow @voxglobal at https://twitter.com/voxglobal
©2019 VOX Global - All rights reserved Privacy Policy at https://voxglobal.com/privacy-policy Careers at https://voxglobal.com/careers
VOX Global is committed to equal employment opportunity and affirmative action. VOX Global does not discriminate in any aspect of employment on the basis of race, color, religion, national origin, ancestry, gender, sex, sexual orientation, gender identity and/or expression, age, veteran status, disability, or any other characteristic protected by federal, state, or local employment discrimination laws where VOX Global does business. Our policy is to employ, advance, and reasonably accommodate all qualified employees and applicants. Any person who feels that he or she has been subjected to discrimination should immediately report the matter to Talent Development or to a supervisor. Any reported incident will be investigated. Retaliation against an employee or applicant who makes a good-faith claim of discrimination is prohibited. Employees and applicants may bring good-faith complaints, ask questions, and raise concerns without fear of reprisal or retaliation.
FleishmanHillard