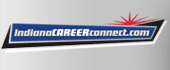 Job Information
The Salvation Army - Metro Division

Summer Day Camp Counselor

in

Indianapolis

,

Indiana
Overview
THIS IS FOR BOTH FULL TIME AND PART TIME.
Organize and prepare materials daily. Lead students enrolled in programs for the Salvation Army Day Camp.
Responsibilities
Prepare daily activities and lessons to ensure a positive experience for all campers.2. Gather daily supplies as needed for each day's lesson plan. Make sure all equipment is ready for the activity and is properly cleaned and stored at the conclusion of the activity or day.3. Adequately communicate with all colleagues, campers, and supervisors.4. Correspond with camper's parents/guardians, keeping them informed of the camp activities and their child's participation.5. Be sure that areas in Corps are neat, clean, and in good repair.6. Assist with all camper daily check-in duties and record all late arrivals and early pickups.7. Lead and participate in all functions of summer programs; for example – recreation, meals, snacks, crafts, etc.8. Train children in proper care and use of games, equipment, and materials.9. Maintain confidentiality and comply with The Salvation Army's Safe From Harm program guidelines.10. Assist in emergencies and fill out reports accordingly; report incidents and /or accidents to Program Director.11. Maintain positive work atmosphere by behaving and communicating in a manner that fosters good relationships with clients, students, co-workers, and supervisors. This includes, but is not limited to, such actions as: conflict resolution in a professional manner; courteous treatment of staff, visitors, and students; respect of others' property and person; as well as professional and appropriate communication to and about students, co-workers, and supervisors.12. Provide positive, encouraging, and uplifting attitude toward campers, counselors, and all summer program participants.
Personal Qualities:1. Familiar with philosophies, standards, and methods developed in The Salvation Army, and model traditional Christian values and the policies/practices of The Salvation Army.2. Good written and oral communication skills.3. Be a team player, a self-starter, able to handle several projects at the same time and perform well within minimum supervision.4. Demonstrate ability to think independently and exercise sound judgment.5. Must be enthusiastic, friendly, and outgoing.6. Have the desire and ability to work with children, youth and adults.7. Previous work with youth activities is desirable.8. Capable of lifting a 40 pound child.
Qualifications
Education: High School Diploma or equivalent
Experience: At least 1 year of child care experienceCertifications: Safe From Harm Certification (attain during orientation week)
Skills/Abilities: Ability to speak, write and understand English in a manner sufficient for effective communication with leadership and co-workers.
Job LocationsUS-IN-Indianapolis
Job ID2019-9650
of Openings1
CategoryCamp
TypeSeasonal Full-Time