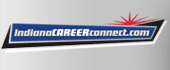 Job Information
Compass Group, North America

SERVER, PATIENT (FULL & PART-TIME)

in

INDIANAPOLIS

,

Indiana
Posted Date: Oct 23, 2020
TEXT TO APPLY: You can now complete your entire job application for this job via SMS text messaging!
Simply text JOB to 75000 *& search for the *requisition ID number 430934.
Click here to learn more.
We have openings for full and part-time *PATIENT SERVER *positions.

Location: RCA Indianapolis- 8530 Township Line Road, Indianapolis, IN 46250. /Note: online applications accepted only./

Schedule: 5 days per week and rotating weekends. More details upon interview.

Requirement: Food service experience.

*Perks: Training provided, 401K, benefits! *
WE MAKE IT EASY! You can now prerecord video introductions. Be more than just words on a resume and get in front of the hiring manager faster. Click here to get a sneak peek preview.
If you have a positive attitude and a love for learning, you may be interested in joining our team.
With a marked focus on senior living, Unidine delivers custom culinary programs centered on diamond service, scratch cooking, and a holistic health & wellness approach to dining. We embrace culinary integrity and innovation to craft invigorating, nourishing, and memorable meals with high quality local, seasonal, and responsibly sourced ingredients and products. As a boutique food and dining management service, we specialize in tailored, creative solutions to serve discerning clients and their clientele nationwide.
Full time associates at Unidine are offered many fantastic benefits such as:
Medical

Dental

Vision

Flexible Spending Accounts (FSAs)

Commuter Benefits

Wellness Program

Employee Assistance Program

Life Insurance for Associates and Eligible Dependents

Short Term Disability (STD) and Long Term Disability (LTD)

Accidental Death & Dismemberment (AD&D) Insurance

Discount Marketplace

401(k)

And other voluntary benefits
Job Summary
Summary: Responsible for patient food service on assigned units, including menu selections, tray assembly, tray delivery and pick-up, special requests and needs, and in-between meal food delivery.
Essential Duties and Responsibilities:
Exhibits a friendly, caring attitude to patients when taking menu selections, delivering trays, inquiring during catering rounds and retrieving trays.

Takes patients menu selections prior to each meal.

Complies with dietary restrictions on special, modified diets to ensure optimal food preferences are met within guidelines of diet order limitations.

Offers alternatives to menu as allowed on prescribed diet in accordance with food allergies and sensitivities, cultural, ethnic and religious preferences, when patient inquires or needs additional selections.

Assembles trays according to patients' menu selections on tray tickets in a timely and accurate manner.

Interacts with nursing staff to ensure patients' diet prescriptions are accurate and patients' food needs are met.

Retrieves trays from patients' rooms.

Maintains accurate and current information for each patient on assigned unit(s).

Assists dietitian with monitoring of patients who are NPO, on liquid diets or have a calorie count ordered.

Communicates any patient related problems/concerns to appropriate personnel in a timely manner following departmental procedures.

Adheres to facility confidentiality and patient's rights policy as outlined in the facility's HIPAA policies and procedures.

Contributes to patient satisfaction goals by providing quality service.

Complies with federal, state and local health and sanitation regulations and department sanitation procedures.

Maintains a clean, sanitary working environment.

Follows HACCP guidelines when assembling and distributing food supplies to ensure quality and safety of food supply.

Completes all daily, weekly or monthly reports as outlined in the corporate policies and procedures on a timely basis meeting all prescribed deadlines.

Identifies and utilizes cleaning chemicals following directions recommended by manufacturers and per MSDS sheets.

Utilizes equipment in performing job functions according to department's safety procedures.

Follows facility and departmental safety policies and procedures to include incident reporting.

Follows facility and departmental infection control policies and procedures.

Follows the facility's protocols for Hazardous Materials and Waste Program.

Adheres to Emergency Preparedness Program and Life Safety Program. Participates in drills, as appropriate.

Performs other duties as assigned.

Qualifications:*

Ability to lift and/or move up to 100 pounds.

Computer technical skills to operate hospital systems.

Excellent verbal and written communication skills.

About Compass Group: Achieving leadership in the foodservice industry*
Compass Group North America is a diversity growth-oriented organization. Our goal is to improve the quality of work life by using fair and consistent treatment and providing equal growth opportunities for ALL associates. We are an Equal Opportunity Employer that considers applicants without regard to race, sex, religion, national origin, disability or protected veteran status.
Qualified candidates must be able to perform the essential functions of this position satisfactorily with or without a reasonable accommodation. Disclaimer: this job post is not necessarily an exhaustive list of all essential responsibilities, skills, tasks, or requirements associated with this position. While this is intended to be an accurate reflection of the position posted, the Company reserves the right to modify or change the essential functions of the job based on business necessity. /*Los Angeles applicants: Compass Group will consider for employment qualified applicants with criminal histories in a manner consistent with the requirements of the Los Angeles Fair Chance Initiative for Hiring (Ban the Box ordinance)./
Req ID: 430934
*Unidine *
*JENNIFER L HAJOSTEK *
*HOURLY *
Compass Group, North America