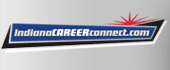 Job Information
Paro

Seasonal 1099 Tax Preparer

in

Indianapolis

,

Indiana
$15-$20/hour Seasonal 1099 Tax Preparer 12 week assignment!
Do you have your EA certification and a desire to make your Q1 2021 earnings predictable? Paro has the opportunity for you during this tax season! Our Freelancer Network is seeking 1099 Freelance Tax Preparers for a 12 week assignment beginning January 15, 2021. The take home rate is $15-$20/hour and the client can give you 40 hours or more! The number of spots are limited, so register today and be on your way to Q1 2021 earnings!
https://paro.io/join-paro/
Examples of Tax Freelancer Projects (not limited to):
Prepare individual tax returns based on the information obtained from clients

Perform detailed reviews of all taxes prior to filing

Input information into tax software (Drake)

Experience/Skills Required

Enrolled Agent or Certified Public Accountant certification required

Detail-oriented and highly organized

Strong communication skills in order to speak with clients

Ability to work independently, without guidance and meet deadlines

Integrity, ethical standards and understanding of confidentiality

About Being A Tax Expert with Paro

Paro provides freelancers (1099 contractors) with access to client work through the managed marketplace and allows you to grow your own book of business on the Paro platform while we handle the business development. Our team ensures that the client expectations and budgets of projects are clearly defined before they get to the freelancer to deliver.

This freelancer will partner with a tax preparation company during the tax busy season to provide support to multiple clients (mostly individuals).

About Paro

Paro helps growing companies gain confidence in their finances. We match businesses with the highest vetted bookkeepers, accountants, financial analysts, and CFOs who provide remote, on-demand, hourly support when clients need it.

Ultimately, our mission is to empower business professionals to pursue meaningful work on their own terms. We provide freelancers with a platform to grow and manage their book of business, along with tools to predict their future earnings.
Powered by JazzHR