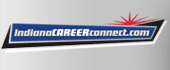 Job Information
Damar Services, LLC

Psychometrist

in

Indianapolis

,

Indiana
Psychometrist
Remarkable People — We Are a Remarkable Team
At Damar, our people are remarkable. Our staff are dedicated to serving our clients to achieve remarkable results. We are a diverse team of men and women with a wide range of skills and experiences interested in careers that matter. We will provide you the training to help you not only provide the best service to our clients, but provide a place where you can fulfill your career ambitions. With competitive benefits, a culture of compassion, innovation and fun, Damar Services offers you the opportunity to do remarkable work.
We are currently seeking a talented, motivated and detail oriented Psychometrist to join our highly skilled team. The Psychometrist, under clinical supervision of a licensed psychologist, neuropsychologist, or other appropriately qualified behavioral health care provider is responsible for direct client and family work by routine administering, scoring, and compiling results of a full comprehensive psychological and neuropsychological evaluation.
Remarkable way you will make a difference...
Serves as a member of Damar's interdisciplinary team, responsible for development, implementation and evaluation of clinical evaluation services.

Ensures youth and families receive regular, timely and comprehensive needs assessments that include cultural and linguistic preferences such as language, spiritual affiliation, dietary and dress requirements, gender roles and other cultural variables that may impact treatment and services.

Administers standardized psychological and neuropsychological tests, including measures of cognitive, academic, verbal, visuospatial, memory, and motor abilities as well as inventories of personality and psychological functioning to children and adolescents, under the supervision of a licensed psychologist or appropriately qualified provider.

Utilizes careful attention to detail and appropriate judgement of standardized administration of psychological and neuropsychological measures in accordance with test manual guidelines and clinical supervision from a licensed psychologist.

Observes and uses judgement in determining client's ability and/or level of functioning to complete testing as well as determine the validity of the data obtained.

Establishes rapport and maintain flexibility when interacting with clients who are at varying levels of impairment

Provides observational summary which includes mental status evaluation, reference to client behavioral information and effort/level of degree of redirection required.

Utilizes careful attention to detail and appropriate judgement to score standardized assessment measures in accordance with test manual guidelines and clinical supervision from a licensed psychologist.

Provides 30-day diagnostic services and works closely with clinicians and psychologist to prepare and present final report.

Accurately compiles results into a written comprehensive evaluation that includes a biopsychosocial or bio psychosexual evaluation, test data summary section, a summary of mental status and behavioral observations of clients made during the test administration.

Provides client and family centered care by sensitively responding to client needs, communicating with team members, and maintaining a professional and client friendly milieu.

Ensures file management duties to ensure secure storage of client and family data in accordance with organizational, state and federal guidelines.

Organizes and maintains adequate number of test forms, inventory protocol, and test stimuli for clinical psychologist and psychometrist to perform evaluations

May be responsible for helping provide education to staff members.

Provide crisis intervention and crisis consultation as necessary.

Keeps abreast of current treatment technology, literature, practices and regulations, and assures that Damar's clinical services meet best practice standards.

Adheres to all policies and procedures as defined in the Employee Handbook and Damar Operational Policies and Procedures Manual.

Takes pride and ownership in Damar's facilities and assigned work areas.

Attends mandatory staff meeting and other meetings as assigned.

Completes and updates mandatory training and other licensure related items in a timely manner.

Maintains documentation that is accurate and legible.

Completes incident reports, including reporting any suspected exploitation, abuse, or neglect of a client.
Rewards you can expect...
Enjoy Medical, Dental and Vision Insurance options

Receive up to $3,000 a year in tuition assistance

Save for your retirement with our 401(k) Plan Participation

Life Insurance and additional voluntary options

Short Term and Long Term Disability Insurance options

Paid Time Off and Paid Holiday plan
What you need to be considered...
Master's Degree in Psychology or closely related field from an accredited institution with completion of coursework relevant to position (e.g., psychological assessment, clinical psychology, statistics, neuroscience).

Six months of experience working as a psychometrist, administering standardized psychological tests

Minimum of 5 years of directly relevant applied experience in the treatment of individuals with developmental disabilities who have emotional or behavioral issues is required.

Some lifting and/or physical management of individuals who exhibit challenging behaviors may be required.

Minimum age of 21 depending on program and / or department requirements.

Valid Indiana driver's license and driving record that meets eligibility requirements of Damar's insurance carrier (for all positions requiring driving).

Successful completion of pre-employment drug screen and physical.

Must meet background screening requirements of program(s) assigned to.
ID: 2021-4766
External Company Name: Damar Services, Inc.
External Company URL: www.damar.org
Street: 6067 Decatur Boulevard