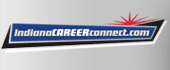 Job Information
Legends Hospitality

Program Coordinator - NCAA - Indianapolis

in

Indianapolis

,

Indiana
Description
LEGENDS
Founded in 2008, Legends is a premium experiences company with more than 1,500 full-time and 30,000 seasonal team members globally. Legends has six divisions operating worldwide - Global Planning, Global Sales, Hospitality, Global Partnerships, Global Merchandise, and Global Technology Solutions - offering clients and partners a 360-degree service solution platform to elevate their brand and execute their vision. Currently, Legends works with marquee clients across business verticals including professional sports; collegiate; attractions; entertainment; and conventions and leisure. We are the industry leaders in designing, planning and realizing exceptional experiences in sports and entertainment.
LEGENDS GLOBAL MERCHANDISE
Recognized leaders in retail and merchandising worldwide, Legends Global Merchandise provides a fully customized, customer-centric, omnichannel shopping experience for fans. Our vertical service solution allows us to provide the latest trends, styles, designs, and brand collaborations across different categories. For in-venue, e-commerce and pop-up operations, Legends sets the standard when it comes to a unique shopping experience. We pride ourselves in creating a customized portfolio of inventory based on each property, and operating as a true extension of each client's brand. Different guests want different things, and we are here to build and provide a tailored retail experience.
THE ROLE
The Progam Coordinator works closely with the Vice President, Buyers, and Store Employees and handles the team's visual merchandising, administrative and business detail by performing the following duties.
ESSENTIAL FUNCTIONS
Responsible for creating and maintaining appealing presentation of merchandise that will engage customers and stimulate sales activity

Act as the brand's gatekeeper, ensuring the image and style of the company is upheld at all times

Create, execute and maintain store and stadium plannograms. Outlining product and fixture placement

Responsible for the marketing in store: maintaining signage in store, keeping updated photos and Item of the Game Promotions

Manages stock and inventory levels by re-ordering, maintaining or discontinuing products and communicating that information to buyers and store employees

Serve as chief point of contact for new merchandising initiatives , generally responsible for communicating key information that is imperative to the imitative

Help train store team members in regards to visual standards, design concepts and proper maintenance of the overall merchandising effort

Serves as lead contact with vendors to support their brands image and their product display in our stores

Contribute to the profitability and sales with inventory control efforts, merchandising handling and replenishment.

Manages the process of stadium set up; from plannograms, to procedures and execution

Serve as a key line of communication between buyers and store team members

Determines how many items need to be displayed and stocked at a particular time on each type of fixture

Aid in the overall effort for proper inventory controls of our teams; using correct transferring procedures, preventing theft and having accurate inventory

Assistant to Vice President

Must be able to travel to team's stores, stadiums and events

Other duties may be assigned
QUALIFICATIONS
To perform this job successfully, the candidate must be able to perform each essential duty above at the highest levels. The requirements listed below are representative of the knowledge, skill, and/or ability required.
Bachelor's degree (B. A.) or equivalent from four-year College or four years related retail experience and/or training; or equivalent combination of education and experience.

This position requires that the person be highly organized, self-motivated individual who can work independently and as a team

Must have strong verbal and written communication skills

Must have a good sense of design, color and creative flair

Must be able to manage multiple tasks and priorities and easily adapt to changing situations.

Ability to foresee future changes and incorporate those into the plan

Strong computer skills are a must. Use of Visio, Microsoft Excel, Microsoft Word and comfortable use of Internet is necessary.

Must have excellent merchandising skills with strong attention to detail and accuracy

Ability to understand and follow work processes.

Proficient knowledge of systems, policies & procedures and merchandising manual

Position requires spending long hours sitting using computers, entering data which requires attention to detail and high levels of accuracy.

Must frequently lift and/or move up to 30 pounds of merchandise when setting up or tearing down event locations.

Must assist in physical inventories

Personal protective equipment not required.

Position is located in a busy, open area office and is faced with constant interruptions.

Frequently works in a distribution center environment and occasionally at events. DC environment is not climate controlled. Might be exposed to dust, odors, and noise. Event locations are outdoors with exposure to the climate, dust, odors, and noise.
COMPENSATION
Competitive salary, commensurate with experience, and a generous benefits package that includes: medical, dental, vision, life and disability insurance, paid vacation, and 401k plan.
Legends is an Equal Opportunity employer. All qualified applicants will receive consideration for employment without regard to race, color, religion, sex, age, national origin, disability, or genetic information.