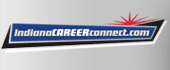 Job Information
Oconomowoc Residential Programs

Nursing Services

in

Indianapolis

,

Indiana
RN's and LPN's. Twelve (12) hour shifts available. Responsible for ordering prescribed medications, setting up and administering medications according to TAI processes. Responsible for timely documentation regarding any medical issues. Nursing notification to parent/guardian and referral entities in a timely manner with clear communication. Provides support to Milieu with regards to crisis intervention through the documentation, assessment and notification process. Provide medical insight as a part of the collaborative treatment approach. Provide daily medical/nursing services to youth in care in a timely manner.
Experience working with adolescents in a behavioral health setting.

Knowledge of mental health disorders and psychotropic medication.

Strong organizational skills.

Attention to detail with regards to assisting psychiatrist, transcribing orders, documenting medical needs of youth in care and monitoring overball medical needs.

Consistent, timely and accurate documentation witih regards to incident reports.

Follow through with regards to pain assessment on incident reports and in nursing documentation.

Works collaboratively with the Milieu and other departments regarding youth and their programming.

Demonstrates through communication and written documentation the importance of individualized care.

Sense of urgency with regards to communicating any potential risk events to the administrative team.

Follows the process of TTV release and return.

Conducts and documents resident search process for unallowable/contraband items.

Demonstrates the ability to build rapport with youth in care in order to enhance their treatment success.

Minimm 21 years of age, must meet all educational, training and licensure requirements.
We are an equal opportunity employer. Women and Minorities are encouraged to apply.
M/F/D/V
ID: 2017-3832
Shift: 1st
Company: Transitions Academy of Indiana
External Company URL: https://careers.mypathcompanies.com
Street: 11075 N. Pennsylvania St.