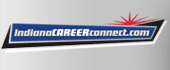 Job Information
Oracle

Mobile and Web Application Product Manager (JoinOCI-PPM)

in

Indianapolis

,

Indiana
Work as part of a team that acts as the central resource and driving force for the design, process, manufacturing, test, quality and marketing of product(s) as they move from conception to distribution. Organize interdepartmental activities ensuring completion of the project/product on schedule and within budget.
As a member of the product development division, you will define product specifications and or strategy. Gather and analyze information to define product specifications and review design specifications. Communicate product strategy and functionality. Initiate and foster relationships with other groups. Review product documentation and collateral. Ensure successful product releases based on corporate priorities.
Duties and tasks are varied and complex, needing independent judgment. Fully competent in own area of expertise. May have project lead role and or supervise lower level personnel. BS or MS degree or equivalent experience relevant to functional area. 4 years of software engineering or related experience.
Oracle is an Affirmative Action-Equal Employment Opportunity Employer. All qualified applicants will receive consideration for employment without regard to race, color, religion, sex, national origin, sexual orientation, gender identity, disability, protected veterans status, age, or any other characteristic protected by law.
Oracle's Cloud Infrastructure (OCI) team is building new Infrastructure-as-a-Service technologies that operate at high scale in a distributed multi-tenant cloud environment. Our customers run their businesses on our cloud, and our mission is to provide them with best-in-class compute, storage, networking, database, security, and an ever-expanding set of foundational cloud-based services.
We are seeking a seasoned product manager with deep expertise in Mobile and/or Web Applications.As aSeniorProduct Manager on themobile team, you will be spearheading the mission to build and deliver innovative cloud servicesand tools targeted for mobile application development. Whether itbebuilding ahighly scalable GraphQL Service, Push Notifications,App-SyncorMobile InsightsforMobile Developers, you will own and drive the product strategy that nails our customers'needs and innovates beyond the industry standard. You will work with a diverse set of stakeholders to take the product from a simple idea, all the way to market. As one of the leaders on the team, you will play a key role in shaping OCI's strategy & product portfolio.
Responsibilities:
Defining high-quality product roadmaps, and evangelizing product strategy and vision across all of OCI

Developing detailed & crisp product definitions, and business requirements for internal service architecture

Working directly with key customers to understand their requirements, decipher blockers, and translate the feedback into actionable insight for your engineering team

Interfacing closely with engineering, design, and program management to deliver products to market in a timely fashion

Understanding markets trends, and competitive landscape in depth

Driving product launches end-to-end, including working with sales, marketing, and legal teams
Minimum Qualifications:
BS in Computer Science, or equivalent experience.

years of experience in Product Management

Proven track record for shipping entirely new products/services from the ground-up

Ability to define & shape the business strategy for large product areas

Excellent written and verbal communication skills
Preferred Qualifications:
MS in a technical discipline/MBA

Experience working on a public cloud service, and in-depth knowledge of IaaS/PaaS industry and competitive capabilities

Strong customer focus. Able to engage, communicate, and manage customer CxO relationships

Experience working on Mobile Applications

Domain knowledge aroundMobile Backend as a Service

Domain Knowledge of Multi-Experience Development Platform – MXDP

Domain knowledge of Mobile Applications and Platforms

Domain knowledge of Cross Platform Mobile Development
Job: *Product Development
Organization: *Oracle
Title: Mobile and Web Application Product Manager (JoinOCI-PPM)
Location: United States
Requisition ID: 20000S9U
Oracle