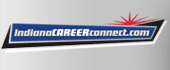 Job Information
Allegion

Materials PFEP Coordinator

in

Indianapolis

,

Indiana
Creating Peace of Mind by Pioneering Safety and Security
At Allegion, we help keep the people you know and love safe and secure where they live, work and visit. With more than 30 brands, 11,000+ employees globally and products sold in 130 countries, we specialize in security around the doorway and beyond.
Materials PFEP Coordinator
The Coordinator is the subject matter expert for Plan for Every Part and the Manual Optimizer Tools used at the Indianapolis Operations. This person has final authority over all inventory sizing and is responsible for development and sustainment of a plan for every part (PFEP). The PFEP Coordinator will work with operations, buyer/planners, suppliers, engineering, and materials personnel to ensure appropriate material sizing, facilitate continuous material flow, and drive improvements in all facets of the overall supply chain
What You Will Do:
Develop and maintain PFEP for all purchased and finished goods material.

Develop and maintain manual optimizer tools or time to replenish for WIP and manufactured items.

Develop and maintain Kanban loops for purchased, WIP and FG.

Audit and report adherence to PFEP and Manual Optimizer processes

Facilitate the integrity of the PFEP database and all data contained within

Drive PFEP accuracy through audit cadence and Root cause Analysis

Perform Pareto Analysis drive action for all process exceptions/abnormalities

Support and drive continuous improvement and lean supply chain initiatives

Develop and improve the sensitivity between PFEP and material procurement

Evaluate and accordingly size the material supermarket based on demand variation and seasonality

Establish min/max replenishment levels for all purchased material, WIP, and FG product

Teaches and coaches others at Indy Ops in lean tools and concepts around material flow, level scheduling, Kanban and continuous flow.

Drive inventory to target levels, and increase inventory turns to align with Strategy Deployment targets

Develop and maintain key process indicators to ensure PFEP process is in control, drive MDI process for PFEP

This position will also help to maintain data accuracy for our ERP system (Microsoft AX)

Other duties may be assigned as necessary by the Materials Manager
What You Will Need to Succeed:
Bachelor's Degree in Supply Chain Management, Materials Management, Logistics or similar business field

5+ years in high volume, dynamic, seasonal manufacturing environment

5+ years in Material Planning, Production Control or Material Flow

Experience in Warehouse management preferred

Formal training in HLS Making Materials Flow, Creating Continuous Flow, Level Scheduling, 5S, Lean manufacturing

Demonstrated success with manufacturing process development and implementation

Demonstrated familiarity with Kanban Systems

Familiarity with our ERP system (Microsoft AX) is a plus

Highly analytical with demonstrated use of scientific thinking (PDCA, RCCM, 5Why, etc.)

Intermediate to Expert level in Microsoft Excel, Visio, PowerPoint, Access and Project is a plus

Good cross functional collaboration skills
Allegion is a Great Place to Grow your Career if:  
You are seeking a rewarding opportunity that allows you to truly help others.  With thousands of employees and customers around the world, there's plenty of room to make an impact. As our values state, "this is your business, run with it" at https://www.allegion.com/corp/en/careers/culture.html .

You value personal well-being and balance, because we do too! 

You're looking for a company that will invest in your professional development.  As we grow, we want you to grow with us. 

You want a culture that promotes work-life balance.  Our employees enjoy generous paid time off, because at Allegion we recognize that you have a full life outside of work! 
What You'll Get from Us:
Health, dental and vision insurance coverage, helping you "be safe, be healthy" at https://www.allegion.com/corp/en/careers/culture.html#serve   

A commitment to your future with a 401K plan, offering a 6% company match and no vesting period

Tuition Reimbursement  

Employee Discounts through Perks at Work  

Community involvement and opportunities to give back so you can "serve others, not yourself"  at https://www.allegion.com/corp/en/careers/culture.html#serve

Opportunities to leverage your unique strengths through CliftonStrengths testing and coaching 
We Celebrate Who We Are!
Allegion is committed to building and maintaining a diverse and inclusive workplace. Together, we embrace all differences and similarities among colleagues, as well as the differences and similarities within the relationships that we foster with customers, suppliers and the communities where we live and work. Whatever your background, experience, race, color, national origin, religion, age, gender, gender identity, disability status, sexual orientation, protected veteran status, or any other characteristic protected by law, we will make sure that you have every opportunity to impress us in your application and the opportunity to give your best at work, not because we're required to, but because it's the right thing to do. We are also committed to providing accommodations for persons with disabilities. If for any reason you cannot apply through our career site and require an accommodation or assistance, please contact our Talent Acquisition Team at mailto:mailto%3ASpecialAssistanceTalentAcquisition@Allegion.com . at mailto:mailto%3ASpecialAssistanceTalentAcquisition@Allegion.com
© Allegion plc, 2020 | Block D, Iveagh Court, Harcourt Road, Dublin 2, Co. Dublin, Ireland
REGISTERED IN IRELAND WITH LIMITED LIABILITY REGISTERED NUMBER 527370
Allegion is an equal opportunity and affirmative action employer at https://www.allegion.com/corp/en/careers/equal-opportunity.html
Privacy Policy at https://www.allegion.com/corp/en/footer/privacy-statement.html
Join Our Talent Network
We are Allegion.
A team of experts.
United under a common desire;
Protect today innovate for tomorrow.
And never settle for the status quo.
We believe in anticipating opportunities
by sharpening our skills
and finding new answers
through collaboration.
We believe in a safer, more secure world.
We believe in providing peace of mind.
We believe in being true to ourselves and to those
who trust-in our protection.
We are many. We are one.
We are Allegion.
Allegion