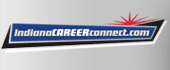 Job Information
Facebook

Head of Marketing Decision Science, WhatsApp

in

Indianapolis

,

Indiana
Intro:
Facebook's mission is to give people the power to build community and bring the world closer together. Through our family of apps and services, we're building a different kind of company that connects billions of people around the world, gives them ways to share what matters most to them, and helps bring people closer together. Whether we're creating new products or helping a small business expand its reach, people at Facebook are builders at heart. Our global teams are constantly iterating, solving problems, and working together to empower people around the world to build community and connect in meaningful ways. Together, we can help people build stronger communities - we're just getting started.
Summary:
We're seeking a seasoned analytics leader to help build the WhatsApp brand to stand the test of time. This person will build and lead a team that uses data and science to develop marketing strategy, make smart decisions and execute marketing programs to achieve business objectives. In this role, the person will help identify consumer problems, define goals and metrics, help develop marketing strategy and plan, build learning and measurement plan, design and execute experimentation, optimize marketing to efficiently achieve business goals.The ideal candidate has experience building strong brands, with data and technology, and a hunger to make a significant business impact by owning and driving business outcomes. This person should come with a proven leadership track record in data science analytics, with prior hands-on experience in data manipulation, and a remarkable ability to problem solve, translate strategic insights into actionable recommendations. Importantly, the successful candidate also will have a track record for building strong cross-functional partnerships with Marketing, Policy, Communications, Research, Communications Planning, Creative and Products teams. Strong project management, stakeholders management and communication skills are critical. The right person can drive strategy while remaining hands-on, is a visionary leader and great people manager.
Required Skills:
Partner with leadership across marketing, research and product organizations to build product brands and increase engagement, understand user pain points, uncover opportunities, influence product and marketing strategy and roadmaps, optimize and improve Marketing to achieve business objectives and drive marketing effectiveness

Hire, develop, lead and inspire a team of data/decision scientists

Define user problems, goals and metrics to ensure we have line-of-sight to success

Develop hypothesis and comprehensive learning and measurement plan

Design and execute experiments

Drive the development of analysis to provide actionable insights. Analytics work might include (but not limited to): modeling and machine learning applications, experimentation, descriptive analysis, quantitative research (including survey design, execution, analysis/measurement and synthesis), dashboarding, creation and maintenance of analytics systems that can handle data at scale

Translate data insights into actions and recommendations. Core focus will be on marketing and communications strategy and plans, at both a brand and product level

Deliver presentations to clearly and effectively communicate findings to stakeholders and executive leadership

Partner with Data Engineers to define data and tracking requirements for new products and marketing channels
Minimum Qualifications:
15+ years of experience with data analytics

10+ years of experience leading analytics or data science teams

Proven experience in leading data-driven projects from definition to execution, driving impact and influencing product and marketing decisions

Experience with SQL

Direct experience working with large data-sets

Statistical and data analysis/modeling experience (e.g. significance testing, regression modeling, etc.)

Communication and presentation experience with proven track record of using insights to influence executives and colleagues

Experience communicating both technical product language and brand/product marketing language

Experience with survey research methods and considerations
Preferred Qualifications:
Master's or Doctorate degree in psychology, statistics, economics, behavioral or social science or a related quantitative field. MBA or Management consulting experience

Experience with Python

Experience using R or similar statistical packages

Experience to thrive in a dynamic and fast-paced environment, drive change, and collaborate with a variety of individuals and organizations
Industry: Internet
Equal Opportunity: Facebook is proud to be an Equal Opportunity and Affirmative Action employer. We do not discriminate based upon race, religion, color, national origin, sex (including pregnancy, childbirth, or related medical conditions), sexual orientation, gender, gender identity, gender expression, transgender status, sexual stereotypes, age, status as a protected veteran, status as an individual with a disability, or other applicable legally protected characteristics. We also consider qualified applicants with criminal histories, consistent with applicable federal, state and local law. Facebook is committed to providing reasonable accommodations for candidates with disabilities in our recruiting process. If you need any assistance or accommodations due to a disability, please let us know at accommodations-ext@fb.com.
Facebook