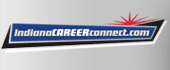 Job Information
Grunau Company, Inc.

Fire Protection Service Sales Representative

in

Indianapolis

,

Indiana
Location: Indianapolis, IN
*Job Description: *
Grunau Company, a fire protection and mechanical systems contractor headquartered in Oak Creek, WI, is seeking a highly motivated individual driven by revenue and profit. This teammate will maintain existing customer relationships, create new customer relationships, and cultivate fire protection service opportunities in our Indianapolis Branch. This role consists of day-to-day activities that help us accomplish our goal: service customer fire sprinkler systems with inspections, testing, repairs, and modifications throughout the State of Indiana.
Responsibilities:
Actively grow business by seeking new relationships and service opportunities
Assume a leadership role in building significant long-term (owner-direct) relationships
Review specifications and negotiate sales
Produce accurate estimates and create proposals for inspections, service, and upgrades
Responsible for managing own projects to include scheduling labor, profit, and loss
Ensure monthly billings are accurate and completed on time
Cross-sell inspections and projects for fire alarm and extinguishers
Work with the contract department to secure fire protection service contracts
Maintain high level of service and quality upon which our business has been built
Ensure customer satisfaction – be responsive to customer requests and inquiries
Other duties as may be required
Specific Requirements:
4-year degree preferred OR completion of trade affiliated apprenticeship
10 years of Project Management, construction, or service sales preferred
Qualifications/Skills:
Knowledge of fire protection trade
Must be a self-starter able to generate new business leads and identify sales opportunities
Must apply innovative and effective sales and project management techniques to maximize performance
Understanding of corporate and industry practices, processes, standards, and their impact on project activities
Make decisions and recommendations which can greatly affect profitability of assigned area
Assertive personality with a progressive and positive attitude
Willing to call on new customers
Competent in various computer programs (i.e. Excel, Power Point)
Detail oriented
Self-motivated and motivator of others
Good interpersonal, communication and leadership skills
Ability to "think outside the box" and encourage creative thinking in others
Ability to work as part of a team to achieve the Company's overall goals
Ability to prioritize based on current project demands, and what is best for the company
Statement: Grunau Company Inc. is an Equal Opportunity Employer. We encourage Minorities, Women, Protected Veterans and Individuals with Disabilities to apply. Grunau intends to make reasonable accommodations for qualified job applicants and employees with disabilities.
Position: Fire Protection Service Sales Representative
Reports To: Indiana Fire Protection Service Manager
Pay Range: Pay depends on your level of experience and education
Benefits: Medical, Dental, Life Insurance, Long-Term Disability, 401K, Profit Sharing