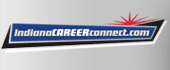 Job Information
Oracle

Enterprise Architect - Presales - SaaS Applications

in

Indianapolis

,

Indiana
Responsible for leading business-focused, enterprise-level, architecture initiatives; engaged with business/IT customer stakeholders, partners, and Oracle sales and consulting teams; developing a customers architecture vision, future state architectures, and implementable architecture roadmaps in the context of solutions Oracle can offer; using Oracle's EA framework, processes and portfolio; calculating and expressing the value of those solutions to the customer; able to align a customers business strategy and objectives with an enabling Oracle based IT architecture and infrastructure.
Facilitates collaborative architecture development sessions with customer, IT and/or LOB executives. Analyzes and creates architecture models based on continuous feedback loop with key customer personnel. Implements and guides customer architecture teams in using EA frameworks, governance and architecture process. Leverages existing industry and Oracle reference architectures and utilizes specialty architecture knowledge. Influences and recommends architecture solutions and roadmaps to customer IT and/or LOB executives. Understand IT challenges and current state, influence IT strategy, suggest suitable Oracle products and services, collaborate on architecture development and future state of roadmap, collaborate with implementers on transition plan. Influence customers towards a recommended business/IT architecture anchored by Oracle solutions articulating its value to the customer.
Relevant Oracle Architect certification such as Oracle Enterprise Architect or Oracle Business Architect. Certification must be obtained within the first 12 months of entering the role if new hire. Strong analytical, facilitation and communication skills (informal, formal, written, verbal and graphical). Experience applying Enterprise and Business architecture and IT frameworks such as TOGAF, FEA/DODAF, MIT-Sloan, Zachman, Gartner, ITIL and COBIT. 12 years of experience working with customers at an enterprise level. Enterprise and/or Business architecture credentials are highly valued. B.S. or B.A. college degree (or higher) preferred.
Oracle is an Equal Employment Opportunity Employer. All qualified applicants will receive consideration for employment without regard to race, color, religion, sex, national origin, sexual orientation, gender identity, disability and protected veterans status or any other characteristic protected by law.
Oracle is an Affirmative Action-Equal Employment Opportunity Employer. All qualified applicants will receive consideration for employment without regard to race, color, religion, sex, national origin, sexual orientation, gender identity, disability, protected veterans status, age, or any other characteristic protected by law.
The role of an Enterprise Architect (EA) is to partner with our customers to understand their business, strategies, challenges, and goals in order to build a vision for enterprise transformation. EAs are responsible for aligning customers' business strategies with new capabilities and process changes required to achieve desired outcomes. EAs assist in the creation of business cases mapped to strategic goals with benefits that are qualitative and measureable. EAs partner with Business Architects (cross functional experts) to design an actionable roadmap to prioritize change and develop realistic, realizable plans for execution. The EA's role continues after the sale through adoption and deployment to ensure customer success.
Role Description
The Enterprise Architect (EA) is a customer facing role whose primary aim is to work with the customer, internal sales, and pre-sales teams to define how an application, or set of applications, and all necessary supporting technologies can be implemented to meet a set of high-level customer requirements. The EA will be responsible for understanding the customer's end to end business processes and/or customer journeys, and to understand how those processes and journeys could be delivered within a solution with Oracle applications and technology at the core. The Enterprise Architect will advise on the high-level architectural choices and will also support the customer in defining new strategies for cloud adoption where necessary. Where a significant customer cloud transformation and adoption is required, the EA will guide the customer through the redefinition of their target operating model to best make use of the Oracle cloud portfolio and services.
The EA will eventually be expected to have broad knowledge of the Oracle portfolio of cloud applications, cloud technology, industry expertise and deep thorough knowledge of cloud security, cloud operations, integration strategies, hybrid models, cloud migration, and deployment strategies. This also includes understanding hybrid cloud or multi-cloud environments, their interdependencies, and our strategies for integrating business processes across them. In addition to understanding the core technical capabilities of the applications (e.g. workflow, reporting, configuration, APIs, etc.), critically the EA must know how to extend our solutions beyond delivered capabilities by leveraging our platform-as-a-service (integration, development, mobile, business intelligence, block chain, artificial intelligence, etc.).The EA must be able to present to the customer all of the above, but also on Oracle's roadmap, Oracle's key functional and non-functional differentiators, and the business implications.
Leadership is also a key requirement of an Enterprise Architect. The EA must exude strong communication skills, interpersonal skills, and executive presence. Lastly, it is expected that the EA invests heavily in corporate citizenship and is a role model for contributing to architecture and non-architecture Oracle communities.
Responsibilities
·Provide customers with architecture recommendations aligned to their vision, strategy and goals.
·Support complex Oracle opportunities with appropriate enterprise architecture skills
·Work in collaboration with Business Architects, Sales, Pre-sales, Industry Advisors, and Business Case teams
·Interact with all roles at customer – including business leads, global process owners, global data owners, chief data officers, IT architects, CIO, CTO, and other IT leaders
·Provide assessment of current state architecture and operating models and deliver recommendation of future target state
·Provide an actionable topology roadmap for transformation and business transition
·Articulate value proposition and competitive differentiation of proposed architecture and roadmap
·Exercise creativity, independent judgment, and technical acumen in selecting methods and techniques to design non-routine and complex solutions utilizing Oracle products and technology to meet customer needs.
·Ensure our relationship continues after the sale through adoption, deployment, and value review
·Responsible for transitioning deal knowledge an implementation team.
Expertise
·Ideal candidates would be seasoned senior level professionals who not only possess deep experience with transformation, but also significant experience in cloud solutions, preferably Oracle cloud solutions.
·Significant C-level presentation expertise
·Strategic and outcome-based mind-set
·Broad cross functional and technical architecture knowledge
·Modern cloud architectures, deployment, and migration strategies
·Strong understanding of traditional on-premises and cloud-native application frameworks
·Strong understanding of cloud operations and provisioning
·A strong understanding and practical experience in planning and/or delivering cloud migration projects from traditional on-premises deployment models
·Knowledge of Regulatory Compliance frameworks and applying new techniques to meet security and governance in public cloud architectures
·Broad knowledge of current IT market and trends
·Detailed knowledge of architectural approaches including consolidation, cloud computing, hybrid models, virtualization, disaster recovery, information management, big data, development, integration, Oracle and non-Oracle technologies
Travel
Willing and able to travel up to 50% of the time
Job: *Pre Sales
Organization: *Oracle
Title: Enterprise Architect - Presales - SaaS Applications
Location: United States
Requisition ID: 20000SMX
Oracle