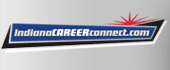 Job Information
Schneider National, Inc.

Driver - Dedicated Regional Tanker Truck Driver - Class A CDL

in

Indianapolis

,

Indiana
Schneider Dedicated Tanker truck drivers earn up to $64,000 per year*. With this hybrid local/regional out-and-back configuration, you can get home weekly. This unique offering has you hauling both tanker and van trailers; with the majority of the loads being with van trailers. Schneider Tanker drivers specialize in the safe transfer of bulk liquid chemicals with 2/3 of them being non-hazardous. Enjoy a small-company feel with large-company benefits. Start your trucking career as an elite Schneider Dedicated Tanker driver!
Looking to become a truck driver? Learn how here or give us a call today.
No tanker truck driving experience? No worries! Schneider provides industry-leading paid tanker training and ongoing advancement opportunities. Get started now!
Eligible CDL Truck Driver Applicants: All Class A CDL Holders
Indianapolis Tanker Truck Driver Pay
Up to $64,000 per year* with average 25% of pay from accessorials $10,000 sign-on bonus for experienced drivers $5,000 sign-on bonus for inexperienced drivers Loading and unloading pay 100% hazmat endorsement reimbursed upon receipt *Based on CDL driver experience Dedicated Tanker Truck Driver Benefits
Medical, dental and vision insurance, plus flexible spending options 401(k) savings plan with company match Paid orientation and time off Up to $7,000 tuition reimbursement (paid at $200/month) for qualified drivers Credit for Military Experience and Military Apprenticeship programs, plus more military benefits Many more - see full list of benefitsIndianapolis Tanker Truck Driver Qualifications
Valid Class A Commercial Driver's License (CDL) Live within 75 miles of Indianapolis, IN Tanker endorsements required at time of hire as a CDL driver Hazmat endorsements required within 30 days of hire date More Reasons to Select Schneider Tanker
2/3 non-hazardous loads Industry-leading, personalized tanker training with paid orientation Continuous investment in tractors, trailers and other tanker equipment Low driver-to-leader ratios individualized to better ensure you're moving and productive Mobile apps to increase driver productivity, expedite access, locate equipment and more Learn more about Schneider's Tanker division Why Schneider? Other companies can claim similar core values to Schneider, but Schneider puts them into practice every day. It's why drivers have chosen Schneider since 1935. See for yourself today.
"I drive for Schneider because of the values listed on my shoulder badge: Integrity, Respect, Excellence, Safety First and Always. Other companies may have the same info, but we live it." Ron, Schneider driver Join one of the top trucking companies in Indiana. Call 800-447-7433 for more information about becoming a Regional Tanker driver with Schneider!
Schneider uses E-Verify to confirm the employment eligibility of all newly hired associates. To learn more about E-Verify, including your rights and responsibilities, please visit www.dhs.gov/E-Verify.Job Company DriverSchedule Full-timeSign On Bonus 10000
PI109262051