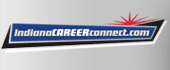 Job Information
Legends Hospitality

Distribution Center Manager - Second Shift - Indianapolis IN

in

Indianapolis

,

Indiana
Description
The Role
This individual will be responsible for effectively and profitably managing and directing the day to day aspects of all warehouse operations.
Company Overview:
Legends is a holistic agency that specializes in delivering solutions for legendary brands. We approach each project with our 360-degree service solution. Our Global Planning, Global Sales, and Hospitality service solutions collaborate on every project to ensure success across each of our six verticals including professional sports, collegiate, attractions, entertainment, international, and conventions.
Our intellectual property is our people. It's our expertise that makes up Legends. We know what it's like to be on the team, business, or athletic department side, which drives our passion in creating solutions for our partners. Collectively, our leadership has over 300 years of experience in sales and sponsorship, analytics and valuation, hospitality and operations.
Responsibilities:
This individual will be responsible for effectively and profitably managing and directing the day to day aspects of all warehouse operations.
• Maintain efficient centralized warehousing operation by establishing control procedures for cataloging, inventory control, bulk storage and distribution of materials, equipment and supplies and assist in maintaining this supply system.
• Supervise, as necessary, clerical data entry staff involved in transmitting all warehousing documentation.
• Coordinate all warehousing activities with management officials and representatives.
• Oversee and control all products that enter and leave the warehouse and responsible for accuracy of transfers.
• Maintain organization of warehouse.
• Conduct and organize monthly inventories for warehouse.
• Oversee the distribution of product to all stores and stands.
• Supervise maintenance of facilities, material handling, equipment, and inventory warehousing control systems.
• Coordinate with relative parties on inventory counts and the movement of product and merchandise.
• Assist with the preparation of the annual fiscal budget and business plan for the upcoming season.
• Comply with established company policies and procedures.
• Perform other related duties, tasks and responsibilities as required from time to time.
Qualifications:
• The ideal candidate will have an Associate's degree with a minimum of 3 years' experience with inventory distribution and control in a high-volume union environment preferred.
• Must have excellent written and verbal communication skills and the ability to multi-task and prioritize in a deadline-oriented environment.
• Experience in sales, purchasing and merchandising of officially licensed sports team related merchandise is preferred.
• POS experience is preferred
• Must be detail-oriented and extremely organized with the ability to learn new programs and procedures quickly.
• Customer service oriented with the ability to interact with all levels of management.
• Must be proficient on Microsoft Word, Excel, and PowerPoint.
• Must be flexible to work extend hours due to business requirements including late nights, weekends and holidays.
• Must be able to work in a team environment.
Follow and encourage your team to follow all safety policies and procedures, including but not limited to looking for and reporting any unsafe work conditions, and complete company-wide safety training and any additional job specific safety training.
Report all safety incidents (injuries and illnesses) into the company's risk management system (Origami Risk) on the same day that the safety incident has been reported to you.
Legends is an Equal Opportunity employer. All qualified applicants will receive consideration for employment without regard to race, color, religion, sex, age, national origin, disability, or genetic information.
Qualifications
Skills
Preferred
Communication: Expert

Customer Service: Expert
Education
Preferred
Associates or better in Other