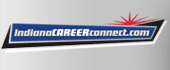 Job Information
Merck

Director, Trial Optimization

in

Indianapolis

,

Indiana
Job Description
The Director, Trial Optimization within Metrics, Analytics & Performance (MAP) collaborates with regional, global and functional area leaders and subject matter experts (SMEs) to develop, maintain, and communicate information to support strategic decisions, improve planning, and monitor performance within GCTO (Global Clinical Trial Operations). This role will manage and oversee the technical team that leverages and interprets internal and external data and systems to support feasibility, site selection, patient recruitment & retention exercises for GCTO.
Primary responsibilities include:
Collaborates with stakeholders within GTO, MAP and across the organization to develop, implement and maintain dashboards and reports to measure operational performance including:

Support of Global Trial Optimization (GTO) in planning and opitmizing clinical programs and studies

Act as lead analyst assisting in the development of predictive models when requested to forecast patient recruitment in clinical trials, analytics to test the validity of processes, and presentations to present finding to GTO

Manages the requirements, development and delivery of dashboards and reports according to established plans

Leads the analysis and interpretation of data in support of internal customers

Leads the development and implementation of continuous improvement methodology to ensure MAP delivers dashboards and reports in an efficient and timely manner. This will be accomplished by continuously assessing opportunities to improve, simplify and optimize the metrics platform for functional areas and trial/program teams.

Act as internal consultant in the development of performance metrics across our Research Division

Attends meetings to provide portfolio updates, trending, etc.

Lead and/or participate in strategic initiatives

Identify and develop new technologies and methodologies to as appropriate to support feasibility, site selection, and patient recruitment/retention.

Manage direct reports including performance and development plans. Mentor and develop staff in best practices related to metrics development, prioritization and work direction. Foster a motivated staff base.

The role must demonstrate appropriate company Leadership Standards. Experienced with "getting things done" in a complex work environment is required.
Education Minimum Requirement:
Bachelor's degree required with a concentration in a technical or scientific-related discipline strongly preferred.
Required Experience and Skills :
At least 5 years working on a clinical trial team or has worked in a clinical operations group in a cross-functional manner and understands the various steps in the lifecycle of a clinical study

Seasoned experience with feasibility, country selection, and trial planning process

Experienced in how modelling and analytics can be used plan and optimize clinical trials

Knowledge of the Drug Discovery Process, ICH and GCP guidelines

Strong understanding of how metrics can be used to drive strategic directives and/or process improvement initiatives
Preferred Experience and Skills:
Strong analytical skills (data interpretation and assessing impact on process)

Strong interpersonal skills with the ability to establish and maintain good working relationships and work in a cross-functional manner

Strong communication (written and oral). Must communicate effectively with stakeholders at multiple levels of the organization to share data and drive a change in culture with respect to metrics

Customer oriented and the ability to work effectively in a cross-functional manner.

Must exhibit strong leadership skills

Must be able to prioritize competing priorities

Strong organizational, time management and project management skills
Technical knowledge should include:
Proficient in tools such as Cytel, Study Optimizer, Sitetrove

Strong understanding of how to use CTMS, and analytic tools such as Spotfire, Qlik, Power BI, Tableau, JMP, as well as modelling and planning tools

MS Office 2010 (PowerPoint, Excel, Word, Project and Access)

Shared Document Systems

Software Development Lifecycle (SDLC) principles
MRLGCTO
We are a research-driven biopharmaceutical company. Our mission is built on the simple premise that if we "follow the science" that great medicines can make a significant impact to our world. We believe that a research-driven enterprise dedicated to world-class science can succeed by inventing medicine and vaccine innovations that make a difference for patients across the globe.
Who we are …
We are known as Merck & Co., Inc., Kenilworth, New Jersey, USA in the United States and Canada and MSD everywhere else. For more than a century, we have been inventing for life, bringing forward medicines and vaccines for many of the world's most challenging diseases. Today, our company continues to be at the forefront of research to deliver innovative health solutions and advance the prevention and treatment of diseases that threaten people and animals around the world.
What we look for …
In a world of rapid innovation, we seek brave Inventors who want to make an Impact in all aspects of our business, enabling breakthroughs that will affect generations to come. We encourage you to bring your disruptive thinking, collaborative spirit and diverse perspective to our organization. Together we will continue Inventing For Life, Impacting Lives while Inspiring Your Career Growth .
Invent. Impact. Inspire.
NOTICE FOR INTERNAL APPLICANTS
In accordance with Managers' Policy - Job Posting and Employee Placement, all employees subject to this policy are required to have a minimum of twelve (12) months of service in current position prior to applying for open positions.
If you have been offered a separation benefits package, but have not yet reached your separation date and are offered a position within the salary and geographical parameters as set forth in the Summary Plan Description (SPD) of your separation package, then you are no longer eligible for your separation benefits package. To discuss in more detail, please contact your HRBP or Talent Acquisition Advisor.
Residents of Colorado
Click here (https://survey.sogosurvey.com/Survey1.aspx?k=SsQYWYYQsQRsPsPsP&lang=0) to request this role's pay range.
Current Employees apply HERE (https://wd5.myworkday.com/msd/d/inst/1422$1533/rel-task/3001$14.htmld)
Current Contingent Workers apply HERE (https://wd5.myworkday.com/msd/d/task/1422$4020.htmld)
US and Puerto Rico Residents Only:
Our company is committed to inclusion, ensuring that candidates can engage in a hiring process that exhibits their true capabilities. Please click here (https://survey.sogosurvey.com/r/aCdfqL [survey.sogosurvey.com]) if you need an accommodation during the application or hiring process.
For more information about personal rights under Equal Employment Opportunity, visit:
EEOC Poster (https://www.dol.gov/sites/dolgov/files/ofccp/regs/compliance/posters/pdf/eeopost.pdf)
EEOC GINA Supplement​
OFCCP EEO Supplement (https://www.dol.gov/ofccp/regs/compliance/posters/pdf/OFCCP_EEO_Supplement_Final_JRF_QA_508c.pdf)
We are proud to be a company that embraces the value of bringing diverse, talented, and committed people together. The fastest way to breakthrough innovation is when diverse ideas come together in an inclusive environment. We encourage our colleagues to respectfully challenge one another's thinking and approach problems collectively. We are an equal opportunity employer, committed to fostering an inclusive and diverse workplace.
Search Firm Representatives Please Read Carefully
Merck & Co., Inc., Kenilworth, NJ, USA, also known as Merck Sharp & Dohme Corp., Kenilworth, NJ, USA, does not accept unsolicited assistance from search firms for employment opportunities. All CVs / resumes submitted by search firms to any employee at our company without a valid written search agreement in place for this position will be deemed the sole property of our company. No fee will be paid in the event a candidate is hired by our company as a result of an agency referral where no pre-existing agreement is in place. Where agency agreements are in place, introductions are position specific. Please, no phone calls or emails.
Employee Status:
Regular
Relocation:
No relocation
VISA Sponsorship:
No
Travel Requirements:
10%
Flexible Work Arrangements:
Remote Work, Telecommuting, Work Week
Shift:
1st - Day
Valid Driving License:
Hazardous Material(s):
Number of Openings:
1
Requisition ID: R114779
Merck