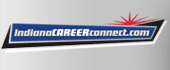 Job Information
Oconomowoc Residential Programs

Dietary Server / Cook

in

Indianapolis

,

Indiana
Transitions Academy
Challenging Limits/Discovering Potential
Transitions Academy, located in Indianapolis, provides support services in a residential setting to the adolescent population. Program offerings provide treatment services to diverse populations with a focus on the treatment of emotional, behavioral, developmental/intellectual and other mental health impairments in a 24 hour a day, residential setting.
Transitions Academy is currently accepting applications and interviewing for the following position:
Transitions Academy is seeking a full-time line server for the dietary needs of our youth in care according to a planned menu. The line server will ensure the timely efficient and proper delivery of food services to the various programs. Performs cleaning, maintenance and inventory control activities.
This Dietary Server hours may vary depending on needs of the facility, evenings and weekends.
Ability to adhere to safety policies and procedures.

Ability to use good judgment and to maintain confidentiality of information.

Ability to work as a team player.

Ability to demonstrate tact, resourcefulness, patience and dedication.

Ability to work in a fast-paced environment.

Ability to react calmly and effectively in emergency situations.

Must possess a basic understanding of food service preparation and nutrition/sanitation standards.

Knowledge of appropriate regulations, standards and guidelines for the preparation, production and handling of food in an institutional environment.

Knowledge of basic nutritional requirements.

Knowledge of ordering and inventory control.

Good knowledge of sanitation techniques.

Ability to read and write simple correspondence.

Ability to follow oral and written instruction.

High school diploma or GED.

Minimum 21 years of age.
ID: 2019-7411
Shift: 1st
Company: Transitions Academy of Indiana
External Company URL: https://careers.mypathcompanies.com
Street: 11075 N. Pennsylvania St.