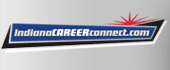 Job Information
Johns Hopkins University

CTY Online Programs Supervisor - Calculus 3 and above

in

Indianapolis

,

Indiana
The Johns Hopkins Center for Talented Youth is a nonprofit dedicated to identifying and developing the talents of academically advanced K-12 students around the world. We provide today's brightest students with fun, challenging courses; a community of engaged learners; and a strong foundation for future success in college and their careers. Want to join our team? We are looking for mission-driven problem-solvers who can thrive in CTY's diverse, collaborative, fast-paced, and results-driven work environment. We value innovation, creativity, integrity, and a shared commitment to the bright young people we serve. In return, we offer employees the opportunity to be part of the Johns Hopkins community and to take advantage of our generous benefits package, which includes affordable health-care options and tuition assistance for employees and their families.
General Purpose/Summary:
The supervisor supports academically talented students enrolled in Johns Hopkins Center for Talented Youth (CTY) online mathematics courses, primarily Multivariable Calculus and Linear Algebra. They will also contribute to department-wide projects and the supervision and curriculum work for other courses including Precalculus, AP Statistics, AP Calculus, Differential Equations, Number Theory, Introduction to Proofs, and Real and Complex Analysis.
Note : This position is not eligible for visa sponsorship.
Primary duties and responsibilities:
Supervise 15-25 casual instructors, tutorial assistants, and casual supervisors

Provide instruction to up to 10 students across 1-4 online classes.

Monitor student progress and assist students in accomplishing established learning objectives.

Interact independently with students using distance education technologies, primarily Moodle, phone and video-conferencing software, and e-mail.

Hand-grade and give detailed feedback on 3-10 handwritten assignments per student per class.

Communicate to student and parent/sponsor at least once per week regarding progress toward completion, performance, or student questions.

Hold live reviews with students as needed to review graded assessments, to clarify a topic within the course, to build a relationship, and to develop oral and written communication skills using math. Preparations for meetings include finding good example problems with workable solutions, preparing graphing software, and preparing external notes to visualize the concepts.

Parent/Guardian/School Communication:

Communicate with instructors, parents, students, and schools regarding program-related issues.

Prepare Course Completion Documents within 2 business days of a student completing a course.

Maintain content for online mathematics courses from Precalculus through college-level courses. Respond to and fix errors using tools including LaTeX, Moodle, and Respondus Lockdown Browser. Update problems and solutions as needed. Update course notes as needed

Supervise College-Level Mathematics courses:

Assist with the development of program related policies and course materials, including those for instructor training.

Assist with the training, supervision, and monitoring of casual employees: both instructional staff and other assistants.

Assist with interviewing and evaluating potential full-time employee hires in mathematics.

Coordinate student meetings with instructors, arranging substitute instructors as needed, and adjusting for changing enrollment numbers. As needed, staff, guide, and promote weekly help rooms.

Stay up-to-date on best practices for teaching online courses, software available for online instruction, and standards both in online instruction and content for courses supervised.

Recommend changes and updates to content to Program Managers and help with implementation and rollout of any changes made.
Other Duties
Please note this job description is not designed to cover or contain a comprehensive listing of activities, duties or responsibilities that are required of the employee for this job. Duties, responsibilities and activities may change at any time with or without notice.
Degree of independent action performed on the job:
Large degree of independent action.
Internal and external contacts required as part of the job:
Collaborative relationships with the Program Managers of Mathematics, supervisors, and Online Programs administrators and staff. Frequent contact with students, schools, and parents via telephone, email, and web-based virtual meeting room software.
Required Special Skills and Knowledge:
Excellent communication skills.

Experience working with students from diverse backgrounds.

Ability to use the following programs is required: Moodle, LaTeX, HTML, Microsoft Office. Experience with designing lessons for college-level mathematics.
Minimum required education and related work experience:
Bachelor's degree from an accredited college/university in mathematics education or related field.

Two years teaching or tutorial experience in middle school or high school level mathematics courses is required.

Some prior supervisory experience is required.

Additional (graduate) education may substitute for experience to the extent permitted by the JHU Equivalency Formula.
JHU Equivalency Formula: 18 graduate degree credits may substitute for one year of experience. For jobs where equivalency is permitted, up to two years of non-related college course work may be applied towards the total minimum education/experience required for the respective job.
Preferred Requirements:
Master's degree from an accredited college/university in mathematics education or related field is strongly preferred

Experience teaching and/or tutoring other advanced high school/college-level mathematics courses is highly desirable, such as Precalculus, AP Statistics, AP Calculus, Differential Equations, Number Theory, Introduction to Proofs, and Real and Complex Analysis.
Computer or other special needs for the position:
Must have a computer with broadband Internet access; familiarity with Online education technologies, such as Moodle and Phone/Video Conferencing Software.
Machines and/or equipment used on the job, include % of time used:
Physical Requirements for the Job:
Ability to sit in a normal seated position for extended periods of time

Dexterity of hands to operate a computer keyboard, mouse pad and other office machinery

The incumbent will be required to communicate regularly via telephone and face to face with internal and external customers and must be able to exchange accurate and timely information in these settings

Position also requires a degree of mobility common to working in an office environment; bending, kneeling or standing during events and presentations may be required.
Supervisory Responsibility:
Supervises 15 to 25 causal online instructors.
Additional Information:
Applicants must be authorized to work in the US, and must either live in the US or another area in which JHU has a business entity.

All employees participating in or serving children in University programs must participate in mandatory Child Abuse Prevention online training on the appropriate conduct around children, protecting children from abuse and neglect, and reporting of known or suspected child abuse and neglect.

CTYOnline offers students in grades preK-12 challenging academic coursework throughout the year. For more information, please visit: cty.jhu.edu/ctyonline
Classified Title: Supervisor K12 Online Program Instructor
Working Title: CTY Online Programs Supervisor - Calculus 3 and above ​​​​​
Role/Level/Range: ACRP/03/MC
Starting Salary Range: $45,000 to $50,000
Employee group: Full Time
Schedule: M-F, 8:30am-5:00pm
Exempt Status: Exempt
Location: telework
Department name: 10000113-DE Math Science Computer Science
Personnel area: Academic and Business Centers
The successful candidate(s) for this position will be subject to a pre-employment background check.
If you are interested in applying for employment with The Johns Hopkins University and require special assistance or accommodation during any part of the pre-employment process, please contact the HR Business Services Office at jhurecruitment@jhu.edu . For TTY users, call via Maryland Relay or dial 711.
The following additional provisions may apply depending on which campus you will work. Your recruiter will advise accordingly.
During the Influenza ("the flu") season, as a condition of employment, The Johns Hopkins Institutions require all employees who provide ongoing services to patients or work in patient care or clinical care areas to have an annual influenza vaccination or possess an approved medical or religious exception. Failure to meet this requirement may result in termination of employment.
The pre-employment physical for positions in clinical areas, laboratories, working with research subjects, or involving community contact requires documentation of immune status against Rubella (German measles), Rubeola (Measles), Mumps, Varicella (chickenpox), Hepatitis B and documentation of having received the Tdap (Tetanus, diphtheria, pertussis) vaccination. This may include documentation of having two (2) MMR vaccines; two (2) Varicella vaccines; or antibody status to these diseases from laboratory testing. Blood tests for immunities to these diseases are ordinarily included in the pre-employment physical exam except for those employees who provide results of blood tests or immunization documentation from their own health care providers. Any vaccinations required for these diseases will be given at no cost in our Occupational Health office.
Equal Opportunity Employer
Note: Job Postings are updated daily and remain online until filled.
EEO is the Law
Learn more:
https://www1.eeoc.gov/employers/upload/eeocselfprint_poster.pdf
Equal Opportunity Employer:
Johns Hopkins University is an equal opportunity employer and does not discriminate on the basis of race, color, gender, religion, age, sexual orientation, national or ethnic origin, disability, marital status, veteran status, or any other occupationally irrelevant criteria. The university promotes affirmative action for minorities, women, disabled persons, and veterans.
Johns Hopkins University