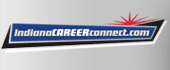 Job Information
Schneider National, Inc.

Class A CDL - Over-the-Road (OTR) Truck Driver

in

Indianapolis

,

Indiana
Over-the-Road truck drivers earn up to $0.52 per mile* and a schedule of 2 weeks out and 1 week home in our unique "home run" configuration. Three drivers will share two trucks in this CDL driving job which means you get maximum home time while still receiving full-time benefits. OTR truckers haul 95% no-touch freight and average 2500 miles per week. If you want to explore the country and rack up the miles there's no better way than jumping behind the wheel as an Over-the-Road driver for Schneider. Start your OTR trucking career in Schneider's Van Truckload division today!
Looking to become a truck driver? Learn how here (https://schneiderjobs.com/truck-driving-jobs/inexperienced/become-truck-driver) give us a call at 1-800-447-7433 (tel:18004477433) or text "Chat" to 28000 today!
Eligible CDL Truck Driver Applicants: All Class A CDL holders
Over-the-Road Truck Driver Pay
Up to $71000 per year*

$5000 sign-on bonus for experienced drivers

Performance pay up to $0.04 per mile more paid out weekly

$0.01 per mile automatic annual pay increase

Potential accessorial pay for detention layover hand load/unload

Higher pay: Inexperienced OTR mileage rates for example have increased 17% in the last two years

*Based on CDL driver experience performance and location
Over-the-Road Truck Driver Benefits
Medical dental and vision insurance plus flexible spending options

401(k) savings plan with company match

Paid orientation and time off

Opportunity to complete a paid five-week Class A CDL apprenticeship training course at a Schneider facility.

Up to $7000 tuition reimbursement (paid at $200/month) for qualified drivers

Credit for Military Experience and Military Apprenticeship programs plus more military benefits (https://schneiderjobs.com/truck-driving-jobs/military)

Many more see full list of benefits (https://schneiderjobs.com/truck-driving-jobs/experienced/benefits-pay)
Over-the-Road Truck Driver Qualifications
Valid Class A Commercial Driver's License (CDL)

Automated transmission CDL restriction allowed

HazMat endorsement preferred

Passport FAST card or Enhanced CDL opens more opportunities
More Reasons to Choose Over-the-Road Driving at Schneider
Discount program enjoy year-round discounts and special offers from hundreds of national and local companies

Mobile communications platform the latest in-truck technology with electronic logging GPS navigation web browsing and more

Training Engineer (driver trainer) opportunities available after six months paying all miles/accessorials plus $60 training per day and potential bonuses

Passenger program take a loved one out on the road with you. Eligible passengers include friends over the age of 18 and immediate family members over the age of 10

Financial legal adoption assistance and discounts on home auto and personal accident insurance

Learn more about Over-the-Road driving (https://schneiderjobs.com/truck-driving-jobs/driving-opportunities/otr)
Why Schneider?
Schneider means what it says and we have since 1935. We're a proven industry leader offering a huge variety of driving opportunities to help you become the best driver you can be and living out our core values every step of the way: Safety Integrity Respect and Excellence.
"After working for several little companies I've been with Schneider for 17 years because Schneider means what it says." John Schneider driver
Join one of the top trucking companies. Call 800-447-7433 for more information about becoming an Over-the-Road truck driver with Schneider!
Schneider uses E-Verify to confirm the employment eligibility of all newly hired associates. To learn more about E-Verify including your rights and responsibilities please visit www.dhs.gov/E-Verify.
Job Company DriverSchedule Full-timeSign On Bonus 5000
PI133863375