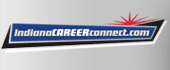 Job Information
Therma-Tru Doors

Warehouse Associate 2nd and 3rd Shift

in

Howe

,

Indiana
Company Name
Therma-Tru
Overview
Therma-Tru is the #1 Fiberglass door manufacturer in the industry; Rated "Best Buy" in 2015 by Consumers Digest in the fiberglass door category. Headquartered in Northwest Ohio, Therma-Tru has a history of innovation and is committed to providing outstanding products that not only perform but also enhance your home. Therma-Tru offers associates the Opportunity to Thrive!
Therma-Tru is looking for Distribution Associates in Howe, IN. Starting pay $16.26 + $0.55 shift premium (2nd shift & 3rd shift) with benefits starting immediately. Open interviews Monday through Friday 1 pm- 2 pm.
In this position, you will have the opportunity to: work in a distribution environment servicing our customers by pulling orders, breaking down and repackage doors, loading and/or unloading trucks and other related duties by use of sit-down forklifts, pickers, tuggers and scanners. Training is available.
If you are looking to join a team driven by customer and employee satisfaction, offering a safe and enjoyable work environment, then Therma-Tru is the place for you!
Responsibilities
Fill Orders: read order, locate electric order picker, drive order picker to appropriate warehouse location

Locate correct finished product per product number noted on order.

Match product numbers, lift containers from shelf, place containers on pallet.

May palletize orders as specified by size of shipment or request of customer.

Make list of items not available in the warehouse that are still needed to complete the order.

Remove necessary product to fill daily orders per product numbers.

Visually inspect packing cases to insure size and shape of case agrees with product number on label and separate product per warehouse storage location.

Place product in correct storage area per product number

Load Shipping Trucks: using a fork lift or other mobile equipment to move product pallets to truck dock area.

May assist FedEx shipping workers when needed.

May assist with transporting items from the stretch wrapper to the warehouse.

Locate doors from inventory that have been ordered by customers

Break down stock quantity to customer purchase amounts

Repack skidded doors into customer needed quantities

Package remaining doors and return to inventory

Unload, separate, stock and repack Fypon product removed from container or trailer

Lift product from trailer and conveyer
Must be able to handle and lift doors on a regular basis
Health, Safety, and Environmental
Therma Tru Corporation is committed to providing a safe workplace and promoting the health and safety of its associates. Workplace safety and managing the operation of our company in an environmentally responsible manner is the responsibility of each associate. Associates are responsible for participating in our Company's incident and injury prevention programs as well as our Company's environmental programs. All associates must comply with our environmental, health and safety policies and procedures as well as federal, state and local regulations.
Qualifications
Successful candidates will have:
High School graduate or GED

No Felony conviction in past 7 years

Qualification Requirements -To perform this job successfully, an individual must be able to perform the essential functions of the job. The requirements listed below are representative of the knowledge, skill, and / or ability required. Reasonable accommodations may be made to enable individuals with disabilities to perform the principal accountabilities.

Physical Demands:Physical demands of performing the duties of this job include, but are not limited to, occasionally lifting/handling up to >100 lbs, frequently lifting/handling up to <=100 lbs, and constantly lifting/handling up to <=50 lbs.

Non-Physical Demands: Include but are not limited to time pressures, frequent change of tasks, irregular work schedule/overtime, multi-tasking, working closely with others as a team, and tedious or exacting work.

Work Environment:While performing the duties of this job, the associate works around mechanical hazards, noise and or vibration on a daily basis. Extreme temperatures, wetness / humidity and being outdoors are seasonally in nature.

Education and Experience:High school diploma or GED required with six months to one year related experience preferred.

Mathematical Skills:Ability to add, subtract, multiply, and divide in all units of measure, using whole numbers, common fractions, and decimals.

Computer Skills:Computer literate.

Language Skills:Ability to read and comprehend simple instructions, short correspondence, and memos. Ability to write correspondence.

IND1
Refer this job to a friend (https://hourly-fbwd.icims.com/jobs/3708/warehouse-associate-2nd-and-3rd-shift/job?mode=apply&apply=yes&in_iframe=1&hashed=-336208716)
Job ID2021-3708
Positions9
Job LocationsUS-IN-Howe