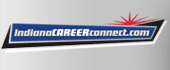 Job Information
Therma-Tru Doors

2nd Shift Loader

in

Howe

,

Indiana
Company Name
Therma-Tru
Overview
BENEFITS
All the Insurance coverage you'd expect like medical, dental, vision, life insurance, flexible spending accounts, wellness programs, 401Kall effective on your date of hire

Scholarship program for children of employees

Adoption Assistance Program

Associate Purchase Program on All Fortune Brands Products

ABOUT THE JOB

In this role you will e nsure that all shipment needs are being met in a timely manner.

$18.19 pay per hour
Responsibilities
YOUR ROLE:
Drive forklift to transport order from storage to shipping location

Pre-Stage

Recognize special door tags and complexity to avoid incidents (cut outs)

Advanced securement knowledge to eliminate load shifting

Responsible for Bill of Lading/Manifest checks and balances

Accountable for meeting shipping timelines per daily schedule

Follow work instructions

Comply with PPE requirements

Conduct monthly VBS

Adhere to HI-VIS

PIT recertification every 6 months

Proactively adhere to all special customer requests

Expected to meet or exceed .20 cubes per/hour

Inspect for QC prior to loading onto a trailer

Ability to pick and locate

Unload Butler when time allows

Ensure that all product is loaded onto correct trailer to be shipped to customer

Pull items from inventory and ready to be shipped

Make sure customer shipments are being met in a timely manner

Change banding spools in warehouse

Change forklift tank

E21 knowledge
Qualifications
BASIC QUALIFICATIONS:
High School Graduate/HSE or equivalent manufacturing experience

Ability to obtain Fork Lift License

Ability to be certified in all jobs of respective area

Manage ambiguity while working through stressful situations

Positive attitude and a willingness to work with others

PREFERRED QUALIFICATIONS:

Pervious warehouse experience is a plus

PHYSICAL DEMANDS :

Physical demands of performing the duties of this job include, but are not limited to, occasionally lifting/handling up to or exceeding 100 lbs, frequently lifting/handling up to or exceeding 50 lbs, and constantly lifting/handling up to 20 lbs.

NON- PHYSICAL DEMANDS:

Include but are not limited to time pressures, frequent change of tasks, irregular work schedule/overtime, multi-tasking, working closely with others as a team, and tedious or exacting work.

WORK ENVIRONMENT:

While performing the duties of this job, the associate works around mechanical hazards, noise and or vibration on a daily basis. Extreme temperatures, wetness / humidity and being outdoors are seasonally in nature.

MATHEMATICAL SKILLS:

Ability to add, subtract, multiply, and divide in all units of measure, using whole numbers, common fractions, and decimals.

COMPUTER SKILLS:

Demonstrate a thorough knowledge of computer functions and strong computer operations skills. Ability to run respective inventory system (Great Plains, E21, Bentley, MES etc.)

LANGUAGE SKILLS:

Ability to read and comprehend simple instructions, short correspondence, and memos. Ability to write correspondence.

Fortune Brands Doors & Security (Master Lock/Therma-Tru Doors) is an equal opportunity employer. Applicants are considered for positions without regard to race, color, creed, national origin, ancestry, religion, sex, sexual orientation, gender identity or expression, age, mental or physical disability, marital/family/caregiver status, genetic information, military or veteran status, citizenship or any other characteristic protected by federal, state or local low. Fortune Brands Doors & Security also prohibits harassment of applicants or employees based on any of these protected categories.

Candidates for positions with Fortune Brands Doors & Security must be able to present proof of identity and work eligibility post hire. Immigration visa sponsorship is not available for this position and accordingly this position is not appropriate for foreign students who will require sponsorship in the future, including assistance with an Optional Practical Training (OPT) F-1 extension.

To all recruitment agencies: Fortune Brands Doors & Security does not accept unsolicited agency resumes/CVs. Please do not forward resumes/CVs to our careers email addresses, our employees or any other company location. We are not responsible for any fees related to unsolicited resumes/CVs.

IND1
Need help finding the right job?
We can recommend jobs specifically for you!
Job ID 2021-3861
Positions 2
Job LocationsUS-IN-Howe