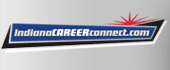 Job Information
Goodwill Industries of Michiana, Inc.

Excel Center Hammond Career and College Life Coach (Full Time)

in

Hammond

,

Indiana
Excel Center Hammond Career and College Life Coach (Full Time) - Hammond, IN
Excel Center Hammond Career and College Life Coach (Full Time)
12-Jan-2021 to 12-Mar-2021 (EST)

Hammond, IN, USA

Salary

Full Time
Store Discount, Vacation, Holidays, Insurance, Tuition Reimbursement & Retirement Savings Options
The Excel Center Northern Indiana is a high-quality, free, public high school for adult learners 18 and older. We provide coursework toward completing the required credits for students to earn an Indiana Core 40 diploma (not a TASC/GED/HSE program). Our students benefit from a structured learning environment with direct/ face-to-face instruction, an accelerated format, small classes and individualized attention that meets the unique needs of adult learners. All students are assigned a life coach providing academic and personal counseling to support students pursuing their goals. Our staff have a significant impact on the lives of students seeking a second chance to change their lives. The Excel Center also requires students to earn industry-recognized certificates and/or dual credit college courses. We are seeking a dynamic and innovative team to assist in this endeavor.
Summary
The College and Career Readiness Life Coach (CCR Life Coach) will build relationships, systems, and programs to ensure that each student at The Excel Center graduates with a realistic career or college plan that is connected to postsecondary employment and education. The CCR Life Coach will provide direct advising and case management services for students as they near graduation and will be instrumental in the implementation of a comprehensive foundational career-development program, which will allow for intentional advisement of students on academic diploma tracks and enrollment in industry-recognized certification courses and/or in dual-credit course attainment. The CCR Life Coach will develop and maintain an industrybased network of community partners, along with close-knit working relationships with local college and university staff, departments, and enrollment protocol. The work of the CCR Life Coach is to assure that our graduates are supported in a viable pathway into a career and/or college placement, prepared with the skills, resources, and support to actualize their postsecondary plan.
The CCR Life Coach's work entails facilitating the student path, from enrollment through graduation, to successful transition into work and/or college engagement and culminating with the CCR Life Coach following up with The Excel Center graduates/alumni to assure sustained success along their career pathways. This role demonstrates behaviors consistent with our Mission, Vision and Values, on behalf of Goodwill of Michiana.
Education
Bachelor's degree required.
Qualifications
Minimum of two years of experience working in a secondary or higher education setting, and/or career counseling and workforce development.

Knowledge of career/vocational theories, career education program development, and community resources and employers.

Experience in career pathway development highly desirable.

Training in guidance or career/technical education highly desirable.

Knowledge of the 16 career clusters and familiar with the current listing of the Hoosier Hot 50 Jobs.

Established network of representatives from business and industry.

Adept at utilizing Excel and experience analyzing statistical data for informed decision making.

Has working knowledge of computer programs to perform clerical tasks: Google applications (specifically Gmail), Excel, Word and Internet Explorer.

Familiarity with Indiana state agencies (WorkOne) and demonstrated partnership building skills.

Previous experience with college admissions process.

Knowledgeable of financial aid process and various scholarships, internships, etc.

Strong written and public speaking skills.

Experience working with community colleges preferred.

Energetic self-starter, comfortable working in a busy, diverse environment.

Must be accessible and present for school events (including open houses, recruitment events, fairs, etc.).

Able to successfully pass background check.

Valid driver's license, good driving record, and up-to-date automobile insurance.
Duties
As directed, lead the school culture toward development and design of career pathways for targeted, industry-driven programs with sequential options, including dual-enrollment, noncredit and credit certificate programs.

Make sound recommendations to the school director on student placement into internships and job opportunities.

Develop innovative, career-focused marketing and recruitment strategy for promoting career pathway opportunities to students.

Conduct, gather and coordinate the development of research and performance measures for credential completion, educational attainment and efforts that bridge educational systems for career path employment.

Demonstrate a culture of innovation and responsiveness to meet the current workforce development needs of students and businesses.

Align job training and education programs to jobs that are in demand or likely to grow in the immediate future in the local market.

Research, gather and report current labor market and demographic information examining the current education and workforce system for gaps and alignments.

Attend and participate in meetings of key stakeholders in education and training, workforce and economic development to develop and strengthen information and resources related to the creation of career pathways.

Oversee and support students in all certification and dual-credit classes they attend.

Provide one-on-one support to students throughout the college preparation process (which includes but is not limited to college search, application, and transition process). Understand and explain the college admissions process to Excel Center students.

Conduct workshops on essay writing, interviewing skills, financial aid, resume writing, etc.

Coordinate college preparation testing for all students (ACT, SAT, and/or COMPASS).

Provide information on college fairs, campus visits, scholarships, etc. to current students, teachers and alumni.

Seek out internship, apprenticeship, scholarships and career opportunities for The Excel Center and alums.

Build relationships and partner with college admissions counselors to create open lines of communication and sharing of information.

Plan and organize and/or teach graduate seminars, focusing on College and Career Readiness/Senior Seminar every 8-week term, to prepare students for graduation and success in postsecondary endeavors.

Provide developmentally oriented career and academic advisement through in-class instruction and personal counseling sessions.

Coordinate student use of and activities related to computerized guidance information systems and career assessment instruments.

Assist the school director in serving as a liaison between the school and the community.

Create and maintain outreach efforts to Excel Center alums. Stay in contact with and track graduates as they pursue their postsecondary options in order to maintain up-to-date employment, career and college attainment.

Collaborate with other College and Career Readiness Life Coaches in The Excel Center Network to share best practices.

Provide additional services at the request of the school's director.
Goodwill Industries of Michiana, Inc https://MichianaGoodwill.applicantpro.com