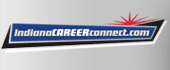 Job Information
Nestle

Dock Coordinator

in

Greenwood

,

Indiana
As the nation's leading bottled water company, Nestlé Waters North America is dedicated to providing customers with healthy hydration options. Alongside that, we're also committed to developing our people – enabling them to make the most of the many elements that help them to succeed.
Nestlé Waters consists of four business units: Corporate, Retail, Supply Chain and ReadyRefresh by Nestlé . Whichever one of these areas you choose to join, you'll find yourself collaborating with a highly talented team on work that's challenging, engaging and incredibly rewarding. You'll be an essential element of our success: trusted, empowered and supported to make a lasting impact on the very future of our business. It's a chance to use your knowledge, skills and experience to shine brightly and achieve your ambitions – all while delivering healthy hydration to millions of customers.
The Dock Coordinator is responsible for seeing that the dock schedule is kept on track so that inbound and outbound trailers are moved through in a timely manner. This impacts our Truck Turn Time KPI. This person is responsible for printing pick tickets, entering data from the load and handling load transactions from start to finish. They work with the Planning Group, Transplace Team, and the Palletizer Technicians to help increase our line load percentage. They work with the truck drivers by assigning dock doors, printing BOL's and ensuring that the correct truck is sent to the correct location on time. This person is also responsible for moving trailers in and out of dock doors, yard and other areas as required in addition to supporting the logistics team with loading and unloading trucks as needed.
Key responsibilities include but are not limited to the following:
Positive attitude, commitment and dedication to the success of the business.

Execute Daily Dock Schedules, including inbound & outbound loads.

Coordinate truck traffic for both inbound/outbound loads.

Generate pick tickets and perform bill of lading confirmations in SAP.

Investigate, troubleshoot, and report Inventory Management (IM) failures.

Ensure daily warehouse KPI's are met.

Execute daily warehouse plan to include daily reporting and detailed shift hand offs.

Organize and maintain warehouse product storage plans.

Communicate with planning, transport, production, and off-site warehouses as required.

Monitor and react to loaded trailers in the yard impacted by environmental factors.

Safely operating a yard truck to move trailers in and out of the docks in a timely manner.

Using Microsoft applications and SAP to ensure yard inventory/trailer accuracy, dock door management, and other system driven processes.

Coordinating and communicating with the team to ensure effective yard management.

Complete all necessary documentation and paperwork, including pre-trip inspections.

Interact with warehouse team members, quality control, and production to maximize output and efficiency.

Inspect trailers and loads in the yard and on the dock.

Input and maintain dock & yard in the system.

Perform truck loading/unloading as required to ensure achievement of PPLH KPI.

Maintain FEFO practices.

Support and drive positive results through commitment to NCE.

Maintain professional and positive interaction with carriers.

Maintain a clean and safe work environment in the warehouse, dock office and yard.

All other duties as assigned.
Key qualifications include:
High school diploma or GED.

Two to three years previous shipping & receiving experience.

Prior forklift experience with fork truck certification.

Proficient computer skills, including Microsoft applications and SAP experience.

Organizational skills with the ability to continuously handle multiple people and tasks in a fast-paced environment.

Ability to work independently and in a group environment, helping to lead peers as needed.

Able to work flexible schedule to cover team mates when necessary.

Communication and interpersonal skills with experience working in a team-based environment.

Customer focused attitude with effective carrier and vendor interaction skills

Effective organizational and time management skills to ensure proper execution of yard management.

Focus on safe work practices and compliance with DOT regulations.

Ability to lift 50 lbs., frequently go up & down stairs and work outdoors in four season weather.

Must meet all Job Posting Requirements.
To our veterans and separated service members: you are at the forefront of our minds as we recruit top talent to join Nestlé. The skills that you have gained while serving our country, such as adaptability, agility, and leadership, are aligned with the skills that we look for when we think about what success looks like at Nestle. We hope that you will consider sharing in our mission and purpose to enhance quality of life and contribute to a healthier future.
Nestlé Waters North America is the nation's leading bottled water company. Our water brands include Poland Spring, Arrowhead, Ozarka, Deer Park, Zephyrhills and Ice Mountain, and Nestlé Pure Life. We're passionate about creating shared value for society in all kinds of ways: from providing careers and benefits to communities where we operate to environmental stewardship – most notably responsible water management, lightweight packaging and advancing recycling in America. As a valuable part of our team, you'll receive a competitive total rewards package that may include healthcare benefits, retirement savings benefits and paid time off – something that will provide you with the support you need to thrive both inside and outside of work. It's not just the work that you'll find fulfilling here though. As you build a career with us, you'll receive exactly the kind of benefits you'd expect from a leading name in healthy hydration. The only question is, what elements will help you succeed at Nestlé Waters?
Applicants with criminal histories are welcome to apply.
EOE M/F/D/V Nestle is an Equal Opportunity Employer and is looking for diversity in candidates for employment. All candidates must apply online at Nestlejobs.com
Nestle