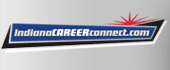 Job Information
UnitedHealth Group

Medical Assistant Apprenticeship Program

in

Greenfield

,

Indiana
Opportunities with American Health Network, OptumCare partner . When you join American Health Network (AHN), you become part of a team that strives to identify and retain the top healthcare professionals in the markets it serves. At American Health Network, we want to be the best health care organization we can be. Our mission is to improve the health of our patients. We're a physician-led organization, operating over 70 medical offices in Indiana and Ohio, with over 300 providers and 1200 employees. We're also an OptumCare partner, part of the UnitedHealth Group family of businesses, and backed by the resources of a global health care organization working to help people live healthier lives and help make the health system work better for everyone. That's an important differentiator as more people need our help simplifying the complexities of the American health care system. At the same time, the culture of AHN supports work-life flexibility for providers and places a high value on their physical, emotional, financial and other aspects of well-being.
American Health Network's Medical Assistant Apprenticeship Program is a 15 month on-the-job training progam that allows candidates to be employeed full-time while earning a Medical Assistant certification and jump starting their careers in health care. Apprentices who complete the program successfully are transitioned to permanent positions as certified medical assistants with American Health Network, a Part of Optum.
PROGRAM DETAILS
The program consists of 15 months of on-the-job training while employing candidates full time as Medical Assistant Apprentices. Candidates will sit for the National Healthcare Association (NHA) medical assistant certification exam upon completion of all courses.

Upon completion of the program, an additional 15 month commitment of employment with American Health Network will be required. If candidates fail to meet this commitment, repayment of the value of education will be required.

These apprentices will be completing their training at American Health Network's Greenfield, IN office. However, upon completion of the program, candidates may be placed in a full-time Medical Assistant position at any American Health Network offices in the Indianapolis or Greenfield markets.

The schedule will be Monday - Friday, 8am-5pm.
PATIENT CARE FUNCTIONS
Interviews patients regarding medical concerns.

Measures vital signs, such as pulse rate, temperature, blood pressure, weight, and height.

Records vital signs and other health-related issues on patients' charts.

Obtains patient medical histories.

Assists in performing routine medical procedures as requested.

Prepares patients and treatment rooms for exams.

Drapes patients with covering and positions instruments and equipment.

Maintains a clean work area.

Reviews physician orders and lab requests and follows up as needed.

Communicates test results to patients as directed.

Calls in prescriptions/order refills as approved and directed.

Assists in patient education with related educational tools, periodicals, flyers, and handouts.

Assists with Department of Transportation, FMLA, and Medical Disability application forms.

Responds to patient phone calls, as appropriate.
ADMINISTRATIVE FUNCTIONS
Inputs data into the computer to maintain patient records.

Routes necessary paperwork associated with patient referrals and contacts other practices as needed.

Assists in monitoring inventory and ordering medical supplies and materials.

Pre-certifies exams and collects pre-certifications from managed care and faxes reports.

Assists in performing daily refrigerator temperature checks and maintaining accurate logs.
LABORATORY FUNCTIONS
Assembles equipment such as tourniquets, needles, disposable containers for needles, blood collection devices, gauze, cotton, and alcohol on work trays according to the requirements for specified tests or procedures.

Cleans and stocks the phlebotomy area.
SURGERY FUNCTIONS
Hands instruments and materials to the physician as directed.

Returns sterile trays, instruments, and equipment to their location.

Assists in regularly checking trays, instrumentation and sterile equipment for outdated or compromised package integrity.

Assists in movement and positioning of patients, utilizing appropriate body mechanics.

Assists with clean-up of trash and linen by using appropriate antibacterial solution.

Assists in handling, transporting, and delivering specimen.
OTHER FUNCTIONS
Attends meetings and participates in classroom activities per the program schedule.

Performs other related duties and responsibilities as directed.

Complies with OSHA regulations.

Complies with all company policies and procedures regarding HIPAA and handling of PHI.

Complies with all company policies and procedures regarding handling of cash or other payments.
Required Qualifications
High School Diploma or GED

Ability and willingness to commit to a 15 month on-the-job training program and to commit to an additional 15 months of employment with American Health Network upon completion of the program.

Ability and willingness to commute to American Health Network's Greenfield office for the duration of the training program.

Ability and willingness to accept placement as a full-time medical assistant at any American Health Network office within the Indianapolis or Greenfield area markets.

Excellent computer skills and ability to quickly learn new software programs.
Diversity creates a healthier atmosphere: UnitedHealth Group is an Equal Employment Opportunity/Affirmative Action employer and all qualified applicants will receive consideration for employment without regard to race, color, religion, sex, age, national origin, protected veteran status, disability status, sexual orientation, gender identity or expression, marital status, genetic information, or any other characteristic protected by law.
UnitedHealth Group is a drug-free workplace. Candidates are required to pass a drug test before beginning employment.
Job Keywords: RMA, CMA, Medical Assistant, Certified Medical Assistant, Registered Medical Assistant, Phlebotomy, Indianapolis, Greenfield, Indiana, IN
UnitedHealth Group