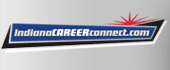 Job Information
The Salvation Army - Metro Division

Social Services Caseworker/Gary, IN

in

Gary

,

Indiana
Overview
DOING THE MOST GOOD
Do you want to use your skills and talents to make a lasting difference in the world? The Salvation Army is the fourth largest charity in the United States and is an international organization based on Biblical principles created to help people in need. We are mission-driven, diverse, collaborative, and focused on positive results for people. Join us in making a difference.
POSITION TITLE: Social Services Caseworker
LOCATION/DEPT: Gary Corps
REPORTS TO: Corps Officers
FLSA CATEGORY: Non-Exempt
STATUS TYPE: Full-Time
OUTCOMES
Carry out The Salvation Army mission in practical matters by helping to meet the physical and spiritual needs of the people within our area of influence. Provide financial assistance and/or referrals to clients in need based on established criteria as well as asses all families with minor children for eligibility in the Pathway of Hope (POH) program. Coordinate all Pathway of Hope services using strength-based case management model to families with a desire to take action to break the cycle of crisis and change the trajectory of their lives. Establish a continuum of care with clients that effectively integrates all services.
Responsibilities
ESSENTIAL DUTIES AND RESPONSIBILITIES
Emergency Assistance duties (Utility, Rent/Mortgage, Food, Fire Victim, Seasonal assistance)
Client Assistance
Interview clients to determine need.

Determine if client qualifies for Emergency Assistance (EA) or POH services based on policies and regulations governing eligibility.

Develop client assistance plans.

Provide referrals to appropriate agencies/services when assistance is unavailable or when further assistance is needed.

Maintain confidentiality of records and information.

Establish Corps Emergency Food Pantry and conduct outreach feeding programs for community members in need.

Maintain the Food Pantry & serve pantry recipients.

Provide support to Angel Tree/Toy Distribution Program.

Provide support for Back-to-School Rally.
Record Keeping
Create and update client file and input data into SIMS database.

Maintain all necessary statistics and data with on time monthly submission of statistics to Corps Officer(s).

Complete required reports and submit them on a timely basis.

Maintain tracking of available funding at corps site.

Maintain records and reports for outside funding including United Way and EFSP Funding.
Community
Be knowledgeable of community social services and interpret social services regulations in a clear, accurate and helpful manner to clients.

Serve as the liaison between clients and other organizations/agencies.

Work cooperatively and jointly with staff, clients, and agencies to provide quality/caring services.

Establish and cultivate professional community agency relationships and participate in community agency meetings.

Collaborate with and support the development department in grant writing, fundraising, and presentations as assigned.
Pathway of Hope duties
Outreach/Engagement/Case Management
Conduct regular outreach to social services sites and other locations in the community to identify eligible applicants.

Engage and build rapport with target population.

Conduct screening interviews with potential applicants in accordance with POH eligibility requirements.

Collaborate with the Divisional Social Services Case Management Director, who is responsible for Pathway of Hope in your area.

All Case Management, Direct Assistance, and some Agency and Community Networking information is inputted into The Salvation Army Information Management System (SIMS).

Perform all necessary assessments and required documentation for admission, referral needs, explanation of program and expectations.

Schedule regular meeting times with participants to develop and review goals and objectives.

Conduct home visits as determined by the case plan, when applicable.

Give referrals and resources as needed.

Complete all necessary reports for POH.

Promote the spiritual dimension of Salvation Army social services programs, emphasizing the importance of Christian influence and evangelism in all Salvation Army ministries, including delivery of social services in contemporary settings.

Ensure client confidentiality in accordance with established procedures and regulations.
Education and training
Complete the Territorial Caseworker Certification Program (CCP). This will ensure a baseline of knowledge to perform caseworker responsibilities.

Attend training sessions that support the initial implementation phase and ongoing training requirements for Pathway of Hope. POH.

Attend training sessions that support the initial implementation phase and ongoing training requirements for SIMS.

Attend in-service training and outside conferences/workshops as requested and approved by the Corps Officers.

Participate in POH workshops and other training events at the territorial, divisional, or local level, as requested and/or assigned.
Other duties
As assigned by the Corps Officers.
Qualifications
EDUCATION/EXPERIENCE
Bachelor's degree in human service area: prefer BSW from an accredited college or university. Associates degree with extensive experience in strength-based case management may substitute for bachelor's degree as determined on a case-by-case basis.

Minimum of two years of case management experience in a comparable social service program that offer multi-faceted case management interventions designed to address the needs of those who are vulnerable utilizing a strength-based approach.

Fluent in English and Spanish is preferred. Professional written and verbal communication skills in Standard English and Spanish, concisely articulate information for application, presentation and public speaking preferred.
COMPETENCIES
Critical thinking, complex data analyses, articulate analysis and evidence-based research, and creative problem solving.

Organize/implement plans, develop policies/procedures, standardize operations, manage multiple projects and deadlines simultaneously, delegation, establish and meet goals, detail orientation, and strategies for CQI.

Adaptable in culturally diverse environments, and respectful of cultural differences.

Engage with others, form collaborative alliances, influence, motivate, manage change, and address barriers. Assess community needs, plan interventions, and participate in community leadership applying research-based practices.

Budget forecasting, analysis of income, expenses, prior year actuals and variances, and establishment of annual budgets. Create and maintain a detailed budget planning tool with anticipated expenses.

Effective team leadership modeling ethical standards. Adaptability to changing conditions and requirements. Discretion in confidential information flow. Conflict resolution and mediation skills.

Ability to meet and maintain The Salvation Army driver qualification eligibility.

Must be proficient in common office software programs: Microsoft Word, Microsoft Office, and Excel.

Supportive of the mission of The Salvation Army.
POSITION LIMITATIONS
This individual will only commit Army resources that have been allocated or approved.

This individual will keep the Corps Officers informed on all critical issues relating to their area of responsibility.

This individual will adhere to all policies and procedures in carrying out the responsibilities of this position.
PHYSICAL DEMANDS/WORK ENVIRONMENT
This position is required to do moderate physical work and must be able to lift 50 pounds.

In order to successfully perform the essential functions of this position, the employee is regularly required to use standard office equipment and PC.

The work environment for this position includes an office environment with a low noise level.

Ability to sit, walk, stand, bend, squat, climb, kneel, and twist on an intermittent or occasional continuous basis.

Ability to grasp, push, pull objects such as reference materials, files, file cabinet drawers, and reach overhead.

Maintain positive work atmosphere by behaving and communicating in a manner that fosters and maintains positive relationships with co-workers and supervisors. This would include but not be limited to such actions: resolution of conflicts in a positive manner; courteous treatment of staff, clients, and visitors; respect of others' property and person, professional and appropriate communication to and about co-workers, supervisors, and subordinates. Support the Mission of The Salvation Army by treating every donor, contact and colleague with respect and dignity, and without discrimination of any kind.
Job LocationsUS-IN-Gary
Job ID2021-17936
of Openings1
CategorySocial Services
TypeRegular Full-Time