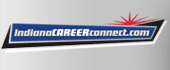 Job Information
Hard Rock International

COOK - DIM SUM - NOODLE BAR

in

Gary

,

Indiana
The incumbent in this position is responsible for properly preparing any dim sum and all foods listed on the respective menus that are to be grilled, fried, broiled, baked, boiled, braised, poached in an assigned kitchen outlet, or prepared in the pantry.
ESSENTIAL FUNCTIONS:
(These functions are intended as a general illustration of the work performed in this job classification and are not all inclusive for this position)
Creates an atmosphere that induces guests to make Hard Rock Casino Northern Indiana their choice for gaming entertainment; responsible for actively building and retaining guest relations and acts as a mentor to team members in order to provide superior guest service.

Prepares food items with focus on dim sum.

Prepares foods that are to be grilled, fried, broiled, baked, Prepare, maintain, and monitor quality control for hot food items including, but not limited to, meat, fish, fowl, sauces, stocks and seasonings.

Prepare food items according to designated recipes and quality standards

Prepare food items with a focus on Chinese, Thai, Japanese, Korean & Vietnamese cuisines.

Prepare guest orders in a friendly, timely and efficient manner

Maintain cleanliness and comply with food sanitation standards at all times.

Visually inspect all food sent from the kitchen and ensure plates are clean and appetizing

Maintains high quality standards and procedures in preparing and serving all food and ensuring that all food quality meets specifications and guarantees.

Responsible for regularly restocking all kitchen supplies and food items required for service ensuring all products are rotating on a first-in, first-out philosophy. Confirm all requisitions are processed properly and placed in designated areas.

Responsible for maintaining a solid menu knowledge and of all food products and skillfully applies culinary techniques with attention to detail regarding plate presentation and preparation.

Ensures all equipment, tools, and supplies and maintaining equipment in good working order while following all procedures and policies set forth by the company.

Operates, maintains, and cleans deep fryer, broiler, stove, steamer, food processor, mixer, slicer, oven, steam table, flat top grill, and other equipment according to instructions.

Assists in lowering food cost and waste, properly label and date all products to ensure safekeeping and sanitation.

Work as a team, helping all team members to complete the required activities that ensure we blow away Guest expectations.

Perform duties in accordance with company standards, policies, and guidelines.

Perform additional duties as requested.

Lives the Brand
NON-ESSENTIAL FUNCTIONS:
Attend seminars when needed.
EDUCATION AND /OR EXPERIENCE REQUIREMENTS:
(Related education and experience may be interchangeable on a year for year basis)
2 to 5 years' experience in a cook position or culinary experience

Asian cooking experience specialized in dim sum

Asian cooking experience preferred including Chinese, Thai, Japanese, Korean & Vietnamese cuisines

Diploma or Certificate in Culinary Arts or comparable education preferred

Red Seal or equivalent certification an asset

Solid understanding of meat, starch, sauces, soups and food safety preparation

Safe Food Handling certificate

Ability to work flexible hours, and special events
ADDITIONAL REQUIREMENTS: (Licenses, Certifications, Testing, etc):
Must obtain and maintain all licenses / certifications per Federal, State, and Indiana Gaming Commission.

Must successfully pass background check.

Must successfully pass drug screening.

Must be at least twenty-one (21) years of age.

Must be able to work holidays and weekends, as well as flexible shifts.
KNOWLEDGE OF:
Basic food preparation knowledge and line work experience.
ABILITY TO:
Ability to stand and sit for extended periods of time.

Ability to move throughout the kitchen (standing, walking, kneeling, bending) for extended periods of time.

Ability to frequently move objects (lift, push, pull, balance, carry) up to 50 pounds.

While performing the duties of this job, the employee is frequently required to stand; walk; use hands to handle, or feel; reach with hands and arms, talk, or hear; and taste or smell. The employee must frequently lift and/or move 25 pounds or more.

Specific vision abilities that may be required by this job include close, distance, color, and peripheral vision, depth perception and ability to adjust focus.

The work environment characteristics described here may be representative of those an employee encounters while performing the essential functions of this job.

The Casino environment is hectic, fast-paced, and often crowded and noisy.

Duties and responsibilities are typically performed in a professional office setting, but there may be times where you will need to be on the Casino Floor or pass through this area. On the Casino Floor, you may be exposed to casino-related environmental factors including, but not limited to, excessive noise.
Requisition Number: 2021-16905
Street: 5400 West 29th Avenue