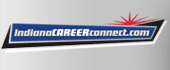 Job Information
Lincoln Financial Group

Sr. Consultant, Business Metrics & Analysis

in

Fort Wayne

,

Indiana
Alternate Locations: Atlanta, GA (Georgia); Charlotte, NC (North Carolina); Dover, NH (New Hampshire); Fort Wayne, IN (Indiana); Hartford, CT (Connecticut); Omaha, NE (Nebraska); Phoenix, AZ (Arizona); Radnor, PA (Pennsylvania); Work from Home (Excluding Colorado)
Relocation assistance is not available for this opportunity.
Level: P4
Requisition #66231
About the Company
Lincoln Financial Group, a Fortune 250 company with over 10,000 employees, provides advice and solutions that help empower Americans to take charge of their financial lives with confidence. Our core business areas — Life Insurance, Annuities, Retirement Plan Services and Group Protection — focus on supporting, preserving and enhancing over 17 million customer's lifestyles and retirement outcomes.
Headquartered in Radnor, Pennsylvania, Lincoln Financial Group is the marketing name for Lincoln National Corporation (NYSE: LNC) and its affiliates. The company had $238 billion in assets under management as of December 31, 2018.
Ranked one of the Best Large Employers in America by Forbes magazine, Lincoln Financial Group makes a serious investment in our employees' futures through a broad range of wealth accumulation and protection plans, health and wellness programs, and career development resources designed to help each individual reach their personal and professional goals.
Be Aware of Fraudulent Recruiting Activities
If you are interested in a career at Lincoln, we encourage you to review our current openings and apply on our website. Lincoln values the privacy and security of every applicant and urges all applicants to diligently protect their sensitive personal information from scams targeting job seekers. These scams can take many forms including fake employment applications, bogus interviews and falsified offer letters.
Lincoln will not ask applicants to provide their social security numbers, date of birth, bank account information or other sensitive information in job applications. Additionally, our recruiters do not communicate with applicants through free e-mail accounts (Gmail, Yahoo, Hotmail) or conduct interviews utilizing video chat rooms. We will never ask applicants to provide payment during the hiring process or extend an offer without conducting a phone, live video or in-person interview. Please contact Lincoln's fraud team at fraudhotline@lfg.com if you encounter a recruiter or see a job opportunity that seems suspicious.
The Role
The Sr. Consultant, Business Metrics & Analysis will be responsible for developing, implementing, maintaining, and utilizing complex staffing models for GP Operations functions to inform budget decisions, perform scenario analysis & sensitivity modeling, and develop recommendations for staffing decisions required to support strategic initiatives and enhancements to the operating model. This position will provide subject matter expertise and direction to design and implement in-depth business analytics, metrics & predictive modeling to support goals and objectives for GP Operations. The Sr. Consultant will collaborate with stakeholders and provide consultative advice & analytic support to advance strategic initiatives and deliver meaningful business results. This position will primarily support the Member Support, Premium & Billing, and Customer Care teams & processes.
Duties & Responsibilities
Maintains knowledge on current and emerging developments/trends for GP Operations, assesses the impact, and collaborates with senior management to incorporate new trends and developments in current and future solutions

Leads the GP Operations annual & multi-year budgeting processes, collaborating with senior leaders to analyze & communicate budget impacts, and act as the liaison to finance

Contributes to organizational initiatives by contributing analysis & perspective to positively influence and support change management and/or departmental/enterprise initiatives within GP Operations

Quantifies staffing & budget implications & presents recommendations to senior leadership to support the implementation of process improvements, strategic technology investments/implementations, and operating model enhancements that significantly improve quality across the team, department and/or business unit

Provides subject matter expertise to team members and applicable internal/external stakeholders on complex assignments/projects for GP Operations

Provides direction & input on complex assignments, projects, and/or initiatives to build and enhance the capabilities of GP Operations, including evaluation & analysis of opportunities to create workforce flexibility to meet seasonal demands

Provide input, direction, and analysis into business cases for transformation & efficiency opportunities (IT & business)

Leverages metrics & predictive analytics to support business objectives and achieve desired results

Serves as an 'analytics champion' educating the business to drive adoption and usage of data analytics to further business insights

Consults with management & business stakeholders on use of quality business analytics, tools, and market information for new approaches & opportunities

Provides subject matter expertise on analysis and use of tools & metrics to significantly affect the achievement of business goals

Identifies, analyzes, and interprets current & emerging complex developments/business trends, assesses impact, and presents information to management to incorporate trends/developments in current & future strategies

Collaborates with centralized reporting & analytics teams, IT, and other stakeholders to evaluate current state of data and develop tactical plans to improve data management and resolve technical challenges impeding data availability, quality, metric consistency, and credibility

Develops & implements a business analytic framework to include forward-looking metrics and insights

Creates dashboards & scorecards utilizing existing and newly developed metrics and performance monitoring systems to provide management with quantifiable gauges of business results and impact of plans and tactical initiatives

Represents GP Operations in partnership with IT, data strategy, and data enablement groups to develop data governance models and data warehouse assets to streamline production and effectiveness of staffing models and reporting

Recommends and develops process improvements to ensure effective, standardized analytical processes

Effectively leads projects and collaborates with data science for advanced analytics and predictive modeling integration and implementation
Additional Position Responsibilities
Carries out duties in compliance with all state and federal regulations and guidelines. Complies with all company and site policies and procedures.

Makes a positive contribution as demonstrated by: - Making suggestions for improvement - Learning new skills, procedures and processes

Performs other duties as required.

Remains current in profession and industry trends.
Education
4 Year/Bachelor's degree or equivalent work experience (4 years of experience in lieu of Bachelor's) - Minimum Required
Experience
5-7+ Years experience in analytics within the Financial Services industry, including design and implementation of forward-looking metrics to support and optimize business objectives (Required )
This position may be subject to Lincoln's Political Contribution Policy. An offer of employment may be contingent upon disclosing to Lincoln the details of certain political contributions. Lincoln may decline to extend an offer or terminate employment for this role if it determines political contributions made could have an adverse impact on Lincoln's current or future business interests, misrepresentations were made, or for failure to fully disclose applicable political contributions and or fundraising activities.
Any unsolicited resumes/candidate profiles submitted through our web site or to personal e-mail accounts of employees of Lincoln Financial Group are considered property of Lincoln Financial Group and are not subject to payment of agency fees.
Lincoln Financial Group ("LFG") is an Equal Opportunity employer and, as such, is committed in policy and practice to recruit, hire, compensate, train and promote, in all job classifications, without regard to race, color, religion, sex (including pregnancy), age, national origin, disability, sexual orientation, gender identity and expression, veterans status, or genetic information. Applicants are evaluated on the basis of job qualifications. If you are a person with a disability that impedes your ability to express your interest for a position through our online application process, or require TTY/TDD assistance, contact us by calling 260-455-2558.
#[[customString5]]
Lincoln Financial Group ("LFG") is an Equal Opportunity employer and, as such, is committed in policy and practice to recruit, hire, compensate, train and promote, in all job classifications, without regard to race, color, religion, sex (including pregnancy), age, national origin, disability, sexual orientation, gender identity and expression, veterans status, or genetic information. Opportunities throughout LFG are available to employees and applicants and are evaluated on the basis of job qualifications. We have a drug free work environment and we perform pre-employment substance abuse testing.
Lincoln Financial Group