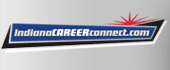 Job Information
Terex Corporation

Maintenance Technician

in

Fort Wayne

,

Indiana
We are looking for a Maintenance Technician to perform troubleshooting, repair and preventative maintenance of processes, machines and equipment, including but not limited to overhead cranes, welding equipment, plasma table, laser, press brake, roll machines, fork lifts, and punch press. Order and maintain inventory of MRO supplies and machine parts. Coordinate required PM's and repairs with production to eliminate unscheduled downtime. Ensure safe working environment for all TEREX team members.
Responsibilities
Troubleshoot, maintain and repair electro-mechanical systems, HVAC, pneumatic and hydraulic machine operations, electric motors, welders, cranes, lift trucks and all production and facility equipment.

Ensure safety for our team members.

Read and utilize prints and schematics during maintenance and repair of equipment and facilities.

Order and maintain MRO supplies for maintenance and production equipment.

Perform preventative maintenance on all equipment and complete all required paperwork and documentation.

Support work teams by addressing maintenance and safety issues and documenting and communicating irregularities.

Safely and effectively operate plant mobile equipment.

Insure proper handling of plant disposables and chemicals.

Perform all duties within state, local and federal codes and regulations.

Maintain records and documentation as required.

Perform housekeeping and 5S functions and other duties as required.
Basic Qualifications
High School Diploma or GED

A minimum of 3 years in troubleshooting electrical, hydraulic, pneumatic, and mechanical equipment and systems
Preferred Qualifications
Journeyman Electrical License

Formal apprenticeship program or higher education in industrial technology

Ability to perform a full range of maintenance activity on process equipment, machinery, tools, and facilities systems

Requires the ability to diagnose maintenance problems and establish corrective courses of action

Ability to follow oral and written instructions, maintain complete records and interpret plans, diagrams, operating manuals, and specifications

Ability to establish a sequenced maintenance plan

Ability to read precision instruments and perform mathematical calculations

Ability to observe and follow all safety rules and regulations

Demonstrated ability to operate a variety of machinery, tools and welding

Typically works in a manufacturing environment, standing for long periods of time, and requires the ability to move materials weighing up to 40 pounds on a regular basis

Ability to operate small hand tools as well as common shop floor equipment

Ability to read ande interpret electrical/hydraulic schematics

Basic computer skills
Location: US-IN Fort Wayne HR
Department: Operations
Job ID: 11062
Terex Overview:
Terex Corporation is a $4.5 billion, publicly traded global manufacturer of lifting and material processing products and services. The company is passionate about producing equipment that improves the lives of people around the world. Terex operations are global, yet each office or factory is a close-knit community. Terex provides team members with a rewarding career and the opportunity to make an impact. The company values diversity and inclusion, safety, integrity, respect, servant leadership, courage and citizenship. It encourages continuous improvement and offers free courses available through Terex University. Women@Terex provides a supportive network for Terex women in their jobs and careers. It's an exciting time to be part of the expanding manufacturing sector. Terex is a place where you can work and grow. Come talk to us!
Additional Information:
It is the policy of the company to attract and retain the best qualified employees. We are committed to providing employment opportunities to the most qualified internal or external candidate based on work-related factors and without regard to non work-related factors including race, color, religion, national origin, gender, sexual orientation, gender identity, age, disability, or veteran status as a special disabled veteran, Vietnam Era Veteran, or other qualifying veteran.
The Company offers competitive salaries, advancement opportunities, and a full range of benefits, including paid vacation, 401(k), medical, dental, and vision.
Terex Corporation is an Equal Opportunity Employer and Affirmative Action Employer M/F/D/V.
TRSR1234
An Equal Opportunity Employer/Affirmative Action Employer M/F/D/V It is the policy of Terex to attract and retain the best qualified employees. We are committed to providing employment opportunities to the most qualified internal and external candidates based on work-related factors and to provide equal employment opportunity (EEO) to all persons regardless of age, color, national origin, citizenship status, physical or mental disability, race, religion, creed, gender, sex, sexual orientation, gender identity and/or expression, genetic information, marital status, veteran status, or any other characteristic protected by federal, state or local law. In addition, Terex will provide reasonable accommodations for qualified individuals with disabilities. Terex will provide reasonable accommodations when requested to enable completion of the on-line employment inquiry form, or, if desired, an alternative method of inquiry. If you need reasonable accommodation, please email GlobalTalentAcquisitions@terex.com for assistance.
Terex Corporation