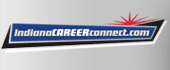 Job Information
YMCA of Greater Fort Wayne

Gymnastics Instructor - Jackson Lehman Y

in

Fort Wayne

,

Indiana
Job Summary:
The Jackson R. Lehman Family YMCA is seeking an enthusiastic and energetic part-time gymnastics instructor to join our team.
Under the supervision of the Sports Director, Gymnastic Instructors will lead toddlers and school age children through 30-minute classes that introduce young children to body awareness and movement in order to learn basic gymnastics movements.
Through their leadership, the Gymnastic Instructor will continually expand their knowledge and skills in youth development and gymnastic fundamentals while fulfilling the YMCA's mission in a fun and healthy way.
Starting pay range: $8.50 to $9.75 depending on experience
Hours Available:
Tuesday and Thursday evenings

Location:

Jackson R. Lehman Family YMCA, 5680 YMCA Dr. West, Fort Wayne, IN 46835

Personal Requirements:

Must be 16 years of age.

Experience and knowledge in gymnastics preferred.

Able to fulfill all demands in spirit, mind, and body as a gymnastics instructor.

Promote and incorporate the YMCA core values and mission into all aspects of the job and in the community.

Reliable transportation to attend work.

Communicate effectively with parents/guardians.

Ability to lead a group while maintaining structure and control.

Positive, service-oriented attitude serving diverse groups of children in regard to age, abilities, ethnicity, gender, race, economic status, religion, etc.

Team player willing to contribute to the culture, mission, and values of the YMCA.

Employee Benefits:

Free individual membership at all YMCA of Greater Fort Wayne facilities (Allen, Whitley, Wells counties); part-time staff have the opportunity to add additional eligible members for a small cost. Variety of free and discounted YMCA programs are also available.

Voluntary 403b Retirement Savings Account