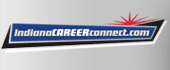 Job Information
SCI Shared Resources, LLC

Funeral Attendant

in

Fort Wayne

,

Indiana
Our associates celebrate lives. We celebrate our associates.
Consider the possibilities of joining a Great Place to Work!
This support role performs a variety of manual and office tasks in preparation of, during and after funeral services to ensure services run smoothly and as planned. Duties include setting up rooms for ceremonies, copying memorial materials, greeting and escorting friends of the family, driving family members and cleaning vehicles. Funeral Attendants also assist with the preparation of the deceased and casket. The ability to work beyond standard business hours, including weekends and holidays, is required.
JOB RESPONSIBILITIES
Funeral Services
Prepare casket and deceased for visitation or funeral services such as dressing casket, adjusting deceased clothing and jewelry, and transporting casket through hallways. May assist with lifting deceased

Prepare rooms for a variety of services including but not limited to setting up and cleaning chairs, tables, icons, guest books, flowers, keepsakes, mementos, casket, and urn

Greet visitors, provide programs, answers questions, and provide funeral services information

May serve as pallbearer

May drive families to cemetery site

Following services, removal, cleaning, and proper storage of company property as well as packaging, loading, or delivery of family mementos, keepsakes, and flowers
Office Assistance
Courteously answer phones, screen callers, and take 'first call' information

Notify staff members when appointments arrive and escort guests to appropriate room

Maintain reception area and refreshments including making coffee, disposing of trash, replenishing supplies, and straightening, cleaning, or vacuuming

Review a variety of documents for accuracy

Data entry of document information into proprietary systems

Receive deliveries

Make copies, scan, fax, fold/prepare memorial materials, and perform other mailroom task
Driver and vehicle maintenance
Transport, pick up, and deliver documents, family mementos, flowers, and similar articles safely to destination that may include family's residence, care center, or funeral home

May transport the deceased to funeral home

Wash, vacuum, and clean vehicles to ensure vehicle is presentable

Fuels vehicles as necessary; following safety guidelines and expenditure processes
MINIMUM Requirements
Education
High School Diploma or equivalent
Certification/License
Valid state issued driver's license with an acceptable driving record
Experience
No prior work experience required

Funeral industry experience preferred
Knowledge, Skills and Abilities
Ability to follow instructions given over the phone or in person

Ability to use personal computer and type

Ability to work and communicate effectively with others

Ability to work with kindness and compassion for the deceased and their families

Ability to maintain composure in challenging situations

Good verbal and written communications skills

Ability to maintain confidentiality

Ability to work with colleagues to accomplish tasks

Ability to work evenings and weekends

Ability to lift up to 50 pounds; push/pull up to 200 pounds
Work CONDITIONS
When considering the work hours associated with this job, the following factors may apply:
Work Environment
Work indoors and outdoors during all seasons and weather conditions

Professional Dress is required when in contact with families

Drive company owned vehicles, with and without passengers, in surrounding community with varying traffic conditions
Work Postures
Frequent, continuous periods of time standing, up 6 hours per day

Climbing stairs to access buildings frequently
Physical Demands
Ability to lift up to 50 pounds; push/pull up to 200 pounds

Physical effort requiring manual dexterity is required, includes paperwork, calculators, computers and phone usage
Work Hours
Working beyond "standard" hours, including weekends, nights and holidays

Local travel
Postal Code: 46802
Category (Portal Searching): Operations
Job Location: US-IN - Fort Wayne
Req ID: Req.96712
Position Type: Part time
Who we are. What we do.
We are North America's largest provider of funeral, cremation and cemetery services. We are more than 20,000 dedicated individuals, who proudly serve our community, provide caring assistance to families in need, and honor veterans and public servants.
We operate under the umbrella of the Dignity Memorial network of 1,800 funeral homes and cemeteries. Dignity Memorial providers care for more than 300,000 families each year and understand the importance of thoughtful, personalized arrangements. For us, there is no greater responsibility than honoring and preserving the story of one's life.
"SCI" refers to Service Corporation International and its affiliates.
Equal Opportunity Employer, M/F/D/V
SCI Shared Resources, LLC